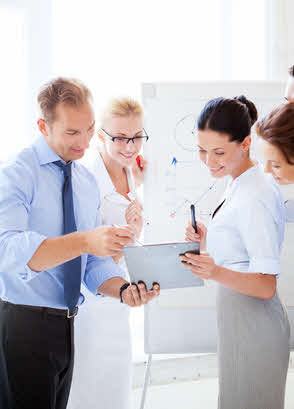 Andy Kaufman, PMP recently participated in an interview on The Project Management Podcast. PMPs can earn free PDUs by listening to the entire series of podcasts. Kaufman is a certified Project Management Professional (PMP) from the Institute for Leadership Excellence & Development (www.i-leadonline.com), specializing in the development of project leadership skills; that is, what PM leaders can do to help their team members take on more leadership responsibilities. One important trait of a project leader is the desire and ability to help others lead.
Developing Leadership Skills
It is important to a project's success that there is focus on developing leadership skills among the team. Just because there is a group of people working together it doesn't make them a team. When the team is formed there will be conflict even among the most congenial group - issues about how to do things, personality clashes and other minor issues that can become bigger than you expect. Problems aren't usually foreseen but they should be; there is always conflict when two or more people are thrown together and expected to cooperate to achieve a positive result. These conflicts should be anticipated and dealt with before they can disrupt the group dynamics.