Download Project Management Professional (PMP)® training to your pocket: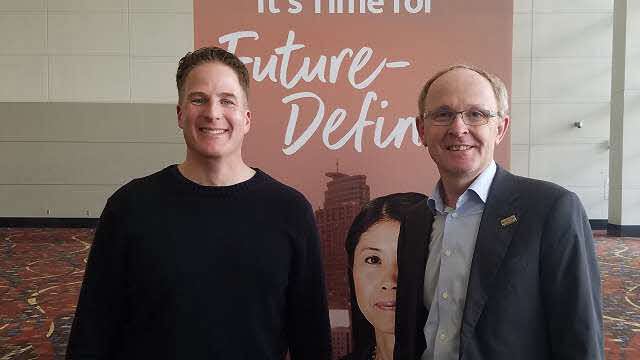 Jeff Kissinger and Cornelius Fichtner
You've been there, right? You've managed a project where nobody on the team reported to you. But what can a project manager do to succeed other than beg borrow or steal in this situation?
This interview with Jeff Kissinger (LinkedIn Profile) was recorded at the superb Project Management Institute (PMI)® Global Conference 2017 in Chicago, Illinois. It is based on his presentation "Leading Without Authority: The Project Manager's Dilemma" and looks at what project managers can do to successfully deliver their projects even in situations where they have little or no authority at all over the people on their project. Here is what Jeff wrote about his presentation:
Leading project teams without direct authority is a dilemma that many project leaders face. Doing this well is an art. And, like art, it's often practiced using a mixture of skills, techniques, and tools. Attendees will learn how to identify and resolve authority issues quickly that adversely affect their projects and learn how to lead their project teams successfully without direct authority.
You can find the Unified Vision Framework discussed in the interview by visiting PMO Brothers [Update: The web page is no longer available so we removed the link].