About Us
Cornelius Fichtner, PMP, CSM
Cornelius has been working as a Project Manager in his native Switzerland, in Germany and in the USA since 1990 and received his Project Management Professional (PMP)® credential in April 2004. He has led projects for a management consulting company, a national retailer, an internet startup company, and for one of the oldest financial service providers in the USA. His passions are Agile, project management methodologies and PMOs.
Cornelius is the 2007 Chair of the Project Management Institute (PMI)® Orange County Chapter. He currently lives in Tucson, Arizona, USA with his wife and their four computers.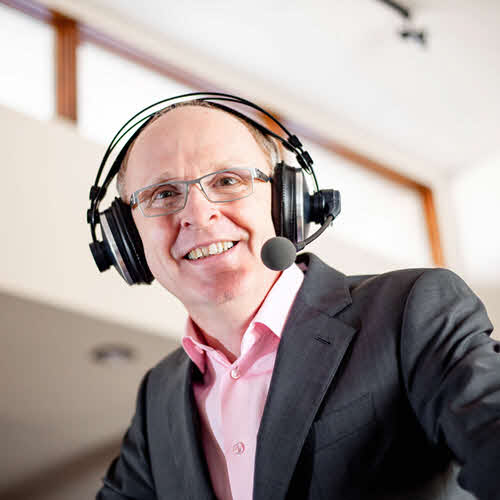 How it Started
With a birthday present.
Cornelius had been talking about getting 'a really good MP3 player' for a long time, but he didn't like the price tag. In 2004 his wife Shawn finally said "enough of this" and bought him what was then the top-of-the line iPod for his birthday. Coincidentially, that happened shortly after the first ever podcasts made their worldwide debut. And so the new iPod wasn't just used for listening to music. Lot's of podcasts from around the world also made the playlist.
But there was nothing for project managers...
That changed on 03-September-2005 when Episode 001 of The Project Management Podcast was launched. And while it took a moment for others to follow, project managers today have a variety of podcasts to choose from.
Using Podcasts for Teaching Project Management
Until today, The PM Podcast remains Cornelius's labor of love that he enjoys doing in his pastime.
But he realized the potential of podcasting as an educational tool and founded OSP International LLC in 2006. Since then he has used his podcasting experience to teach project management and help over 60,000 students prepare for the PMP® exam.
Today, OSP International LLC has grown to nearly 20 team member. The company is a trusted and experienced education provider. it is one of the leading online training companies for project management exam preparation and helps its customers earn Professional Development Units (PDUs) for their certification renewal.