Project Management Concepts for Enterprise 2.0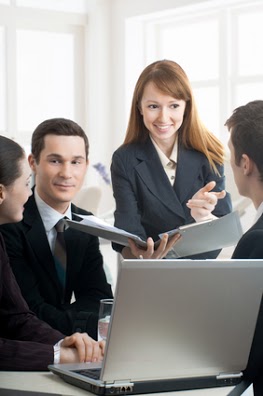 Dennis Brooke has been using web based project management communications tools since the late 1990s. In his recent interview on The Project Management Podcast he discussed how Enterprise 2.0 project management tools can make the most of communications between team, sponsors and stakeholders. PMPs can earn free PDUs by listening to the entire series of podcasts
Effective Distribution
Once you complete a report, distribution is the next step. Most people send it as an attachment to an email but that isn't the most efficient way to make sure that everyone sees it. This is because email, although very convenient, often gets lost in the maze of folders that people use to organize their inboxes. They will read a report, file it away and often forget where they put it when they want to refer back to it. Thus, the PM will receive repeated requests for duplicates which will, again, be filed away and lost!
Enterprise 2.0 project management tools give you more options and are more effective in getting your message out. It takes traditional one way communication-email-and turns it into collaboration, a two way conversation that engages both parties. A PM can set up an internet portal for a project that allows everyone to access the report repeatedly, at their convenience, and see all of the information that is pertinent to them. Successful projects depend on effective communication and that means that all parties need to contribute.
Easy Access
Enterprise 2.0 gives you a format that lets you find everything you need very quickly. It's visible, interactive and easy to locate. It fosters communications between the team, the sponsor and stakeholders by putting information into a place where people can find it easily.
Enterprise 2.0 is interactive, too. Anyone can comment on a posted document and see others' comment. "So it's like sitting around in a room but you're able to do it on your own time and everyone gets to get their say without having to compete with everyone else," says Dennis Brooke.
Customizable Features
One of the best features of Enterprise 2.0 is that you can tailor it to your audience and make the best use of their limited time. You can create portals with a summary and drill down into areas like scheduling, status reports and other information that your audience is looking for.
There is, however, the potential for abuse. Just like email, you have to train people to use these tools. And like email, everything that is entered at the portal is there forever. People must realize that they need to be just as professional, diplomatic and responsible as they are when they use email.
Enterprise 2.0 saves an astounding amount of time. Enterprise 2.0 makes it easier to find the things you need, saving people time and frustration. Best of all, it has templates that can be customized to serve the best purposes of the audience you want to reach. It has a dashboard that gives people visual access to what they want to see and inspect then drill down into the details that they need in order to find out what they want to know.
Plus, since Enterprise 2.0 is online, it's accessible to people all over the world immediately, whenever they want to see it. Even team members offshore can access it with a satellite connection. With Enterprise 2.0, there are no limits except those that you impose.
The source for this article is an interview between Dennis Brooke, PMP (www.dennisbrooke.com) and Cornelius Fichtner, PMP on episode 187 of The Project Management Podcast. You can listen to the entire interview and hear more of Dennis Brooke's techniques at www.project-management-podcast.com.
About the author: Cornelius Fichtner, PMP is a noted PMP expert. He is the host of The Project Management Podcast and The Project Management PrepCast where he has helped over 15,000 students prepare for the PMP Exam.