Episode 058: Service Oriented Project Management
Download "Service Oriented Project Management" White Paper (*.pdf) by clicking here.
This episode is sponsored by: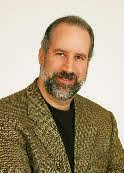 Ask 10 project managers what they focus on most in their projects to be successful and you will get 10 different answers. Case in point are the 10 final questions that we ask at the end of every interview here on the program. Many of us may focus on communication, schedule, relationships or requirements. Jerry Manas, PMP, President and founder of The Marengo Group, LLC (http://www.manasbooks.com)and one of the minds behind http://www.pmthink.com would like to redirect our focus on the real client value. What does this mean and how does he propose to do that? The answer is Service Oriented Project Management, a PM framework that he developed and which he will be presenting in today's interview on The Project Management Podcast™. Two of our three helpful resources complement this interview by looking at similar PM approaches and the third one is of interest to everyone who would like to delve into PRINCE2. Click on the links below to see the helpful resources.
Last updated on .
Hits: 27538