Episode 066: I hate my project - I hate my colleagues. Please motivate me!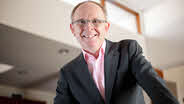 Listener Alexander Maslyukov wrote in and said "In my company there are functional managers who have the power. Functional managers assign salary, bonuses and have responsibilities for promotion of the employees. PMs don't have any instruments to force stuff to do everything. The only way to make the team to do something is to persuade them. But how can we motivate people?" In response to Alexander's question we are going to delve into motivation today. We review the various motivational theories, look at how to see if motivation is a problem on your project, what you can do to motivate and energize your project team on a shoestring and we end it with James R. Chapman's very elegant Motivation Triangle. Please consult the Helpful Resources to find links to the white papers and presentations mentioned in today's episode.
Are you studying for the PMP exam? Then subscribe to The Project Management PrepCast™ at http://www.pm-prepcast.com and study by listening with your iPod.
Last updated on .
Hits: 26665