Episode 067: PMI's PDU Secrets
Note: The information in this podcast episode is OUTDATED. PMI introduced another update to the PDU structure in 2015.
Please visit our PDU page
where you will always find the most updated information in regards to earning PDUs from The PM Podcast.
This episode is sponsored by: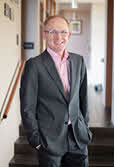 As a project manager you have to be many things. You have to be a great communicator, a leader, a visionary, and be able to both build and inspire the team, to name just a few. First and foremost, however, you have to be proactive. You employ strategies to plan the future in order to proactively minimize risk on your projects so that you can deliver on time and on budget. Why then is it that when November comes around you can hear a collective groan rise from the community of PMPs as they ask, where they could quickly get 20, 30 or even 40 or more PDUs before the year is through? Is this simply a case of the cobbler's children having no shoes? No. I think that this is an acute case of not proactively trying to understand the PMI's re-certification requirements. As we publish this episode on The Project Management Podcast™, it is about seven months before the end of the year, and we want to help you today to understand the PMP recertification process and how you can very easily gain those PDUs before year's end.
Last updated on .
Hits: 26744