Episode 068: There is a Project Management Book Inside of You!
p>This episode is sponsored by: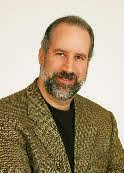 Who defines what project management is? We all do. Some of you may have a blog and you publish your thoughts on project management that way. Or you discuss a methodology with a friend over lunch. Some introduce papers with exciting new ideas to attendees at conferences or give a presentation at their professional organization's monthly meeting. Others again write articles for newsletters or magazines. Then there are those who produce podcasts or discuss project management through other media. All of us define the current and future state of project management. And then there is Jerry Manas, PMP, President and founder of The Marengo Group, LLC (http://www.manasbooks.com and http://www.pmthink.com) who like many others decided to write a project management book. And it's the process of writing a project management related book that we are going to explore with Jerry today. Being a good project manager, he has a lessons learned file that he opens up for us. We hear how he came up with the idea, how he organized it, how he found a publisher, what it takes to publicize the book and what it felt like to hold the first copy in his hands.
Last updated on .
Hits: 18711