Episode 085: A PM Conversation with Ron Holohan, PMP
This episode is sponsored by: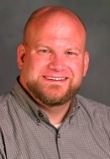 Today we feature a Project Management Conversation with Ron Holohan, PMP. We talk about his role as a Program Manager who has 5 project managers reporting directly to him. He works for a consumer electronics company in a weak matrix organization, which offers challenges of it's own. We take a look at his company's processes, how they came to have their current PM methodology and how a project budget is created. We also introduce you to a new Gizmo. This week we look at the 20 Minute IT Manager, a training and mentoring program that works almost like a podcast.
Last updated on .
Hits: 14347