Episode 097: Managing The Gray Areas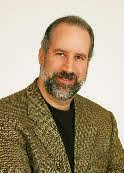 Have you ever managed a project where everything was either black or white, yes or no, approved or not approved? You probably haven't. If your projects are like mine then most decisions that are made are a compromise. You give a little here, you take a little there. In project management nothing is really ever black and white. So don't adjust your project plan, for you have entered the gray areas. And "Managing The Gray Areas" is the title of the new book written by Jerry Manas, PMP, who joins us on the podcast today to talk about these gray areas and all the tradeoffs that we project managers have to make every single day.
In our Gizmos section we introduce you to a new project management podcast called PMPOD. You can find it at www.pmpod.de .
Last updated on .
Hits: 20877