Episode 097 Overtime: How to Manage the Gray Areas
This episode is reserved for subscribers of the Premium Podcast. Learn how to subscribe to the Premium Podcast to access this interview...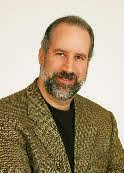 In this episode Jerry Manas gives us additional insights into the gray areas. Because his book is called Managing the Gray Areas, we are concentrating on the actual management process. The tools that Jerry recommends and which we discuss at length are
Ideals - Standing for something
Leading by Questioning
Systems Thinking
Empathy and Cultural Awareness
Since these are mostly tools from the softer end of managing the gray areas we then go ahead and also spend time looking at a number of hard tools.
Last updated on .
Hits: 14152