Episode 098 Overtime: Project Leadership Tools
This episode is reserved for subscribers of the Premium Podcast. Learn how to subscribe to the Premium Podcast to access this interview...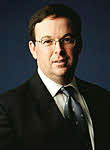 Carrying on our series of leadership podcasts, we continue our discussion with Jack Ferraro on Strategic Project Leadership. We look at The Platinum Rule behavioral compatibility assessment and The MyProjectAdvisor Leadership Competency Pyramid. In particular we discuss the characteristics of a project leader and how we translate the theoretical knowledge from these tools into our daily lives. Jack also discusses how a strategic project leader uses efficiency, customization, foresight and connectedness in order to manage a successful project.
Last updated on .
Hits: 15180