Episode 099 Overtime: Project Quality Reviews
This episode is reserved for subscribers of the Premium Podcast. Learn how to subscribe to the Premium Podcast to access this interview...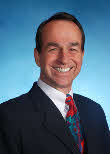 Today's overtime is with Stacy Goff. In last week's episode Stacy and I discussed his paper titled "Measuring and Managing Project Quality". And he mentioned during that interview that "My favorite Quality Indicator is the Planned versus Actual Cumulative Review Count". So I gave Stacy another call to talk about these reviews in particular. We will learn all about the dos and don'ts of these reviews. And we will also look at the Periodic Table of Project Management Competence Elements.
Last updated on .
Hits: 15581