Episode 101: How to Manage a CMMI Implementation Project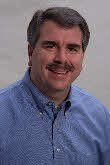 The Capability Maturity Model Integration is known to most simply as CMMI. It is a process improvement approach that provides organizations with the essential elements of effective processes. The goal of CMMI was to improve the usability of maturity models by integrating many different models into one framework. It was created by members of industry, government and the SEI. Our guest today is Jeff Berkel from Metafuse, Inc (www.projectinsight.net). He and his team have lead projects helping their customers implement CMMI. We start out by giving you a CMMI overview, learn how it compares to other capability maturity models and then take you step by step through the general process of a CMMI implementation project.
We also announce the winners of our 100th episode giveaway who both win a copy of the Alan Parsons Project CD The Turn of a Friendly Card, and we have a new giveaway starting and you can win a copy of Insight Tree. Listen to the episode to learn how to participate.
Last updated on .
Hits: 25348