Episode 103 Overtime: Learning from Problems on other People's Projects
This episode is reserved for subscribers of the Premium Podcast. Learn how to subscribe to the Premium Podcast to access this interview...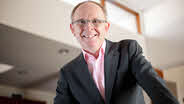 There are many ways for you to learn about project management. The best one is certainly through your own personal experience of managing a project. However, another very effective way to learn about what not to do is by hearing accounts of projects that have gone wrong. Hearing about the problems that occurred without having to suffer through them yourself will enable you to see similar issues on your project and then try and steer clear. In today's episode you are going to hear an account of such a project. Our show host Cornelius Fichtner has been mentoring a junior PM over the past 18 months on an important project that has gone from one problem to the next. Listen in to his recounting the story of the project and giving you tips on how to improve your weekly team conference calls and to use your status reports to make management face the facts of a project in trouble.
Last updated on .
Hits: 11835