Episode 111 Premium: There is no PMI Project Management Methodology
Watch the Video:
http://media.libsyn.com/media/pmpodcast/PM_Podcast_111_OT_2008_12-26_-_No_PMI_Methodology.m4v
This episode is sponsored by: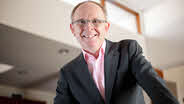 The new PMBOK® Guide 4th Edition will be available on Dec 31 2008. We take this opportunity to talk about one of the bigger misconceptions that people have about the PMBOK® Guide: They think that is is a methodology.
In this regard, you may hear many people say that they are "using the PMI Methodology" on their project or that they have "implemented the PMBOK methodology at work". In this presentation we explain why the PMBOK Guide is not a methodology, but a framework.
This is one of our Premium "Overtime" Episodes, which are normally reserved to the subscribers of the Premium PM Podcast. However, this is also the first of many presentation style episodes that we will publish, so it is made available to everyone, so that you can see what you would receive with your subscription to The Premium PM Podcast.
Last updated on .
Hits: 16960