Episode 118 PREMIUM: The Cultural Mirror
This episode is reserved for subscribers of the Premium Podcast. Learn how to subscribe to the Premium Podcast to access this interview...
This episode is sponsored by: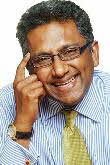 In our last episode we met Tom Verghese (www.culturalsynergies.com) and we discussed Cultural Awareness as well as his book The Invisible Elephant - Exploring Cultural Awareness. We continue this discussion today with a look at the back of Tom's book where we find The Cultural Mirror. An absolutely fabulous tool to visually display cultural differences between people and cultural groups.
We talk about how to use it on your project, how to interpret it's results and translate them onto your project, and the importance of understanding your corporate culture for your project.
We continue to give away 2 copies of his book, 1 copy of his CD "Raising your cultural IQ" as well as 2 copies of his CD/DVD "Sourcing Across Cultures". Listen to last week's episode to learn how to participate.
Last updated on .
Hits: 12502