Episode 125 PREMIUM: How to Implement Green on your Projects
This episode is reserved for subscribers of the Premium Podcast. Learn how to subscribe to the Premium Podcast to access this interview...
This episode is sponsored by:
How do you assign tasks and track your team's progress? Calls, e-mails and spreadsheets – all that makes you buried in routine work. To get the full insight into projects and save up to 25 hours a month, thousands of managers worldwide use

Wrike

. To try

Wrike

free and get an exclusive, limited-time 25% PMPodcast discount on your one-year subscription, visit www.

wrike

.com. Apply "PMP" as the promo code.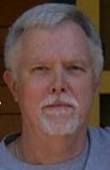 In this episode of The project management podcast we once again welcome back both David Shirley and Rich Maltzman from www.earthpm.com to talk about green project management.
We start out with a short discussion on certification programs for project managers and what Dave and Rich are doing to include the aspect of "green" into these programs. But then we are going to jump into the "how" of green PM. What exactly is it that you do to include aspects of green into your project during initiation, planning, executing, monitoring & controlling and finally also during closing of your project.
That is then followed by the discussion of lifecycle environmental cost. If you remember, Philip Crosby said that "Quality is free" and you can learn today that Dave and Rich feel the same way about green.
And lastly, you have heard of Earned Value Management (EVM), right? But have you ever heard of Environmental Earned Value Management (EEVM)? You definitely will hear about it in our discussion.
Last updated on .
Hits: 12331