Episode 128: PPM and Agile don't mix... right?
This episode is sponsored by: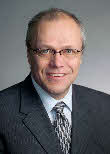 Project Portfolio Management (PPM) describes a methodical approach for analyzing and collectively managing a group of current or proposed projects based on numerous key characteristics. The fundamental objective of the PPM process is to determine the optimal mix and sequencing of proposed projects to best achieve the organization's overall goals. Oftentimes companies have implemented a rigorous process for selection, management and administration of their project portfolio.
Agile software development on the other hand refers to a group of software development methodologies based on iterative development, where requirements and solutions evolve through collaboration between self-organizing cross-functional teams.
Contrary to popular belief, agile methods still promote a disciplined project management process that encourages frequent inspection and adaptation, a leadership philosophy that encourages teamwork, self-organization and accountability, a set of engineering best practices that allow for rapid delivery of high-quality software, and a business approach that aligns development with customer needs and company goals. These approaches to doing the work are reflected in the agile project management manifesto.
It's the seeming incompatibility between these two approaches – the need for rigorous management of your portfolio vs. the adaptive approach of agile project management – that is at the core of our discussion with Rick Moreau, Field Enablement Director of Compuware (www.compuware.com).
We learn from Rick how these two approaches can indeed be brought together into a blended approach, how Compuware is using their own internal product development almost like a case study to prove it and how the need for portfolio management rigor can still be achieved under this mixed approach.
Did you like this episode of The PM Podcast? Did you like it well enough to take two minutes and go to the Apple Podcast directory to give us a rating or review? Yes? I would really appreciate it! Please go to www.project-management-podcast.com/reviews and tell the world how well you think we are doing.
Last updated on .
Hits: 19855