Episode 161: Interview with Gregory Balestrero and Mark Langley (Part 2)
This episode is sponsored by The PDU Podcast:


As a recap...: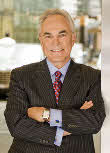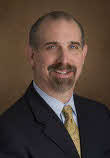 Earlier this year PMI announced that CEO Gregory Balestrero was going to step down. Later on it was further announced that COO Mark Langley had been named as his successor.

At the 2010 PMI® North American Congress in Washington D.C. the members of PMI's New Media Council, which I am a part of, had the opportunity to sit down with Greg and Mark to discuss the past and the future. I brought my recording equipment and today you'll hear part 1 of this interview. Part 2 will come your way next week.

And just for your information, the members of the New Media Council that you'll hear asking questions are Josh Nankivel, Dave Garret, Bas deBaar, Chalyce Nollsch and Cornelius Fichtner.
Part 2 of the interview picks up with Greg recounting a story showing how project management has come a long way in the past 9 years...
Episode Transcript
Below are the first few pages of the transcript. The complete transcript is available to Premium subscribers only.
Podcast Introduction
Cornelius Fichtner: This is The Project Management Podcast™. We bring project management to beginners and experts. Find us on the web at www.pm‑podcast.com or send your emails to This email address is being protected from spambots. You need JavaScript enabled to view it..
Cornelius Fichtner: Hello and welcome to Part 2 of Episode #161. I am Cornelius Fichtner. This is The Project Management Podcast™, nice to have you with us.
Just as a recap: Earlier this year, PMI announced that CEO Gregory Ballesteros was going to step down and that Mark Langley would be his successor.
Because I'm part of the PMI's New Media Council, I had the opportunity to record a group interview by the New Media Council with Greg and Mark. Last week you heard part 1 and this here is part 2.
We begin with Greg Balestrero recounting a story showing how project management has come a long way in the past 9 years.
Podcast Interview
Gregory Balestrero: I met a woman who I had originally met in Anaheim and she was from Colombia, Bogota. Not Bogota, I can't remember the city now. I will by the end of the meeting and she was with her daughter who was 20 years old, both very energetic people.
Her daughter was born like a month before she got a PMP®. And she said: "Now, she is 20 years old. She's [studying at a] university and she is majoring in marketing coming here to learn about project management because she thinks she might be interested. She's trying to figure out Masters in Business Administration or Masters in Project Management, which would be better. Now, 9 years ago they didn't have the choice; 9 years from now that we are wondering why they might need an MBA over Masters in Project Management. That would be cool.
Male Voice: And they've already been in an undergraduate course with PM.
Gregory Balestrero: Yeah, yeah, exactly.
Male Voice: Yeah, 10 years ago, the project manager who told them up they were all ad hoc, not all but many of them ad hoc. I mean IBM started its center in 1996 I think so we're still only talking 14 years ago. Ten years ago, we're still talking about ad hoc or accidental project managers and that was more than norm than it certainly is today although it's still out there.
Greg Balestrero: Yup!
Cornelius Fichtner: Let me ask you a question that is at the heart of this group here, the New Media Council: Where do you think social media fits into project management today and where do you see it going and how is PMI going to implement it, well, in the next version of the PMBOK® Guide maybe?
Mark Langley: Yeah, well, maybe I'll take on the PMBOK® Guide last but the interesting part about social media especially some of the more common ones is absolutely at the core of what PMI has been about for 41 years, which is most professional associations in PMI I think is a leader in this area. They were about two things.
One is access to technical knowledge so project management, program management knowledge whatever form that takes --- tools, templates, standards, articles, white papers, whatever form it takes.
And the other one is networking. Well traditionally, 41 years ago, a dozen people got together in a restaurant and they talked about project management. Social networking, the web is just the ultimate manifestation of knowledge and networking. So it's absolutely in a roll to PMI. It's going to roll to PMI's strategy and it's going to roll to PM. How we're implementing, you're seeing pieces of it. I think we've ripped apart PMI rolled twice since I've been here. The most recent one is much better than the last one so we'll continue to make PMI one of the vehicles to deliver knowledge and networking to our members and other stakeholders. Certainly, each community of practice at the heart of that transition from SIGs and colleges was the so online knowledge and networking strategy. So that's going to go and there'll be more.
The other part we did to gather some more support that it's not just what we build online, is we also go where our members are, right? So we're somewhat little slower adapting in some other organizations but to be fair, we're now out in the Facebook, in YouTube and so on and so on, because you can't just rely on everybody to come to you anymore. We have to go out where the members are, where the community is and that's an essential part of our strategy. But we also have to have enough value in PMI where they'll want to stay and engage with us because I spend a little time in my career in a ".com" world, which was fascinating. I enjoyed it. It was like having two MBAs in about 15 months. The pace of it, I had more case studies than any MBA student whatever happen…
Gregory Balestrero: …and what the true values of adaption is.
Mark Langley: Yes, right. That's right. I was the wealthiest man on paper. But it was a real introduction to the network effect. It was a big term if you spend any time and it was called the network effects. It really dates back to the telephone, it is my recollection if I remember from school which is your one phone has a certain value. When you have 2 phones, it has a little bit more value. When you have three and so on, the network effect is incremental, exponential to that value, right?
Well, the same is true with the web. So for us, we need to create enough value of PMI that there's a network effect. There's a benefit to all the members because there's been enough coming and engaging and exchanging ideas and making connections online so we'll do it within PMI, but we'll also do it where they are because we need to be relevant.
Gregory Balestrero: I think the use of social media is in play in the profession. We heard some people yesterday in the panel particularly with Norton Hospital Systems where they had used the SharePoint site for example for sharing documents, carrying on dialogue, solving problems in real time and so on. Not necessarily supportive of the tool that they used but that's not the point. The point is that's become mainstream and they're taking that as an archive to move it to the next step.
IBM has been building an expert system for project professionals for 16 years. The power that is incredible. Jim Johnson at Standish with the Chaos Chronicles 16 years ago, I mean it's all there and it needs to…and even the keynote speaker yesterday talked about taking all these data and trying to use it in an expert system away and then sharing it. All of that's there. What we have to both look for and be fearful of, well not fearful, respectful of, is the future because the rapidity of that, the speed of integration is as it's not the speed of change. It's the speed of integration now and what that's going to manifest and how do we stay on top of that I think is really going to be a challenge. What will it do for us? The great [tool] as on TV with the three-dimensional TV?
Male Voice: Sharp Television?
Above are the first few pages of the transcript. The complete PDF transcript is available to Premium subscribers only.
Last updated on .
Hits: 21004