Episode 164 Premium: Project Management Predictions for 2011 and Beyond (Part 2)
This is a Premium episode of The PM Podcast made available to all listeners.
This episode is sponsored by Wrike:


This is part 2 of our 2011 Predictions podcast, for which we have invited 7 guests who are giving us their predictions for project management in 2011. They are in order of appearance: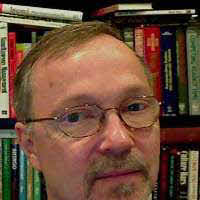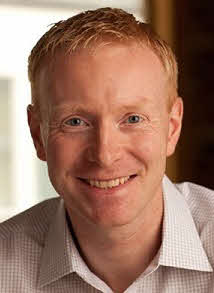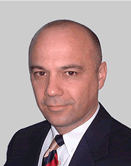 Episode Transcript
Below are the first few pages of the transcript. The complete transcript is available to Premium subscribers only.
Podcast Introduction
Cornelius Fichtner: This is The Project Management Podcast™. We bring project management to beginners and experts. Find us on the web at www.pm‑podcast.com or send your emails to This email address is being protected from spambots. You need JavaScript enabled to view it..
Cornelius Fichtner: Hello and welcome to this Premium Episode #164. I am Cornelius Fichtner. This is The Project Management Podcast™, nice to have you with us.
This is a Premium Episode. Normally, that means that only our paying premium listeners have access to it. Occasionally, however, we open up a premium episode to everyone so that those listening for free can hear what they missed on the premium shows. My gratitude goes to everyone who has a paid premium subscription. Thank you for subscribing to The PM Podcast in 2010 and your continued support in 2011.
In this episode, you will hear another round of predictions from my 7 guests. They are in order of appearance:
So shuffle those tarrot cards and let's see what the future holds. Enjoy the interview or enjoy the predictions.
Podcast Interview
Hal Macomber: Hi! I'm Hal Macomber, Managing Principal of Lean Project Consulting. You'll find us at www.leanproject.com.
My second prediction for 2011 is that we're going to see a new architecting of the systems and tools that we're using for project management. What's been going on is our systems have become more integrated suites for delivering projects. Particularly true in the software world but we're seeing it also in the architectural and architectural engineering world.
And what's wiser change going on there? Well, at the fringe of both industries, architectural engineering and software development, we've got a lot of experimenting going on. Software world, the most recent experimenting is in Kanban. But the experimenting in both cases has to do with the dissatisfaction that people still have with the current approaches and methods for managing and delivering projects. And these changes just take Kanban as one example, the changes that we're seeing are going to reproduce a shift from the emphasis of what we're doing in projects. I predict it's going to be an emphasis on production, designing and managing our projects for production of work as well as the learning that's going on. And that's as different as test-driven development is from function-driven development. So these changes, we'll be struggling with them but we're going to see those issues move to the center of the tools that we're using.
Terry Doerscher: My name is Terry Doerscher. I'm the Chief Process Architect here at Planview obviously. You can find us at www.planview.com for more information about us. But Cornelius asked me to speak just a little bit about project management predictions for 2011.
Before I speak to the future, I think it's important first take a quick look back at what's happened in the past few years as a result of the recession. I think that will help put my predictions into context and understand why I'm making them.
When I look back on 2009, I think we can really agree that that was a year when just about everyone was holding their breaths. A lot of discretionary project budgets were slashed as a result of economic and market instability. But you can only do that for so long.
So when we look at 2010, I think that's best characterized as a year of acceptance. We all recognize that doing nothing really wasn't a viable long-term strategy and we also came to realize that things were not going to quickly return to the old normal. And in fact, maybe they never will be going to go back to the way they were.
So for sure, there was a reluctant acceptance that recovery was most likely going to be a long slow slug. So with this recognition, acceptance is what's been termed by many as the new normal, there was this big collective exhale and then a gasp for air to start [Q1] and organizations began to feel their way forward through the fog. It was a little tentative for sure but nonetheless, we were able to start it moving forward.
Through this process, I think we've all learned some valuable lessons along the way and the resulting trends really reflect that experience and thus, my predictions. So with medicine background, here we go:
My first prediction is that we're going to continue to see an increase in the use of adaptable project planning and management approaches. One thing that certainly changed in the world of project management is the degree of uncertainty that we all have to continue with. Whether it is the size of the projects that we're working with being shortened as a result of that or rapid changes in what we think the market outlooks are going to be, there's a lot of project managers and PMOs are going to have to address and really figure out how to plan in this new normal.
Over the past 12-18 months, we've seen a growing trend in agile project management approaches being adapted outside the realm of IT software development and another set of approaches rather than methodology. The idea that agile is being embraced as a way of adding more flexibilities of organizations can be more nimble in how they respond to all these emerging changes we've got to deal with.
Mark Perry and I did a webcast in mid-December about the current and future state of PMO. And one of the subjects that we covered was that we're seeing a decreased reliance on blanket adoption of standard XYZ or methodology 123 for better project management. One of the lessons we've all learned is that just like politics, all economics are local not just by country or state or region but by industry and ultimately down to individual organizations. So as a result, we're seeing more companies and agencies recognized. There is no single right approach and then everything is got to be adapted to suit their own specific circumstances, needs and levels of maturity.
Organizations are starting to give themselves the freedom and quite frankly the permission to be more thoughtful and introspective and a lot more selective about how they choose to define their operational processes rather than simply blindly adapting one particular approach. I think we'll see a lot of reliance on heavy, detailed CPM Waterfall schedules and use of more checklists. Many project managers are going to need to significantly adjust how they plan and interact with others compared to the old, accepted ways. Jim Furfari, Colorado Springs Utilities gave a great presentation on this subject at the 2010 PMO Symposium that was held in Dallas in November.
Ian Knox: Hi! This is Ian Knox, VP of Marketing at Daptiv. You can find us online at www.daptiv.com d-a-p-t-i-v.com.
So one of my predictions for next year is around enterprise project management offices reporting to the CIO. That is quite an unusual prediction. Most ePMOs those PMO offices like across the whole organization typically report into the CFO or the COO or the CEO. But what we're finding and it's a very interesting trend, a lot of the best practices in terms of project management around project intake around resource management, around portfolio balancing would have been perfected in IT. Folks in companies are now looking to take that outside into the business. And who's better to do that than the folks that have most experience so the PMOs within IT.
Now, the CIO is very respected by the CEO and by some of the other executives in the company. What you find is the best candidate to manage that ePMO organization can be the CIO. And it's a very interesting trend. We have major automobile manufacturer that's one of our customers and we've seen they've done such a good job with that IT projects and they have so many other business projects whether they're marketing initiatives or issues rolling out to their dealership. They're now looking at expanding that into a PMO. Those guys are great candidates to manage that whole process so this expansion from IT outwards and taking all those best practices is something I think we're going to see a lot more in the next year.
Josh Nankivel: Hi! This is Josh with www.pmstudent.com. For me personally in 2011, I'm going to continue to develop the lean-agile approach that my teams are using right now. We're within a larger government project, a Waterfall project and so I'm using these lean and agile approaches within a Waterfall release schedule which is a little bit strange and hard to manage but I'm going to be pushing for more and more continuous integration not only just within my teams but also within the other teams that we interface with, the other systems that we interface with before we get to our Waterfall releases so that more and more, I'm planning on moving towards the Waterfall release cycles to be a little bit more of a check-the-box activity because we've done a lot of this integration along the way as we've gone.
And then also to continue to increase the project management training that I make available, I'm going to continue to do PM Student. I think I'm getting better and better at providing value to the readers for www.pmstudent.com so I'm going to keep on doing that. I'm going to keep on developing more training. I did 8 courses in 2010 and I'm planning on doing just as many if not more in 2011 on different topics. I may also do some training on Kanban so that'll be an area where most of the time I focus on new project managers. Kanban can be a topic for new project managers too but I may go on to some of those topics around agile and lean, Kanban in particular.
And then the other thing for me in 2011 is that the system engineering discipline is going to become more and more of a focus for me. I'm actually Senior System Engineer and a Project Manager in the role that I'm in right now. And so I think in 2011, I'll likely be in CoC certified and ITIL certified by the time the year ends. That's my goal at this point in terms of personal, professional development for me.
And you know really I think Glen Alleman has said in the past that he thought more and more that we would start seeing project management as a subset of the systems engineering discipline and that's much the way that NASA sees it. And I think I'm starting to see it more and more like that as well, that project management is a subset of the system engineering discipline and it isn't necessarily have to be technology but it is definitely systems engineering and so if you can take the lessons learned from both the systems engineering side and the project management side and measure those together and integrate them into cohesive whole then I think you'll be quite a bit better off. I know I will be better off and that's why I'm focusing on system engineering in 2011 in addition to of course getting better at just managing projects in general.
Well those are my 2011 predictions so thank you very much. This is Josh from www.pmstudent.com.
Above are the first few pages of the transcript. The complete PDF transcript is available to Premium subscribers only.
Last updated on .
Hits: 10768