Episode 218: Challenges & Benefits of Intercultural Project Management (Free)
This episode is sponsored by The PMP Exam Simulator: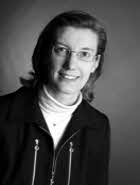 What would you say, if I told you that any project you lead is an intercultural project? Even if you have grown up in Paris and all the other project team members and stakeholders are native Parisians... you will still have to deal with culture on your project.

Karin Brünnemann (http://www.4cee.eu) specializes in consulting, project management, and training in intercultural and multi-national contexts on a worldwide basis. She has lived in and lead projects in more countries than I have fingers. So when it comes to projects, culture and how to deal with that, she knows what she is talking about.

In our interview, Karin and I will be:
Answering the question: What is culture?
Discuss some myths and mistakes in regards to culture.
See how the iceberg model applies in this context
Review the two high level challenges that projects face in regards to culture
And we will look at three tools that will help you to thrive in managing culture on your project
Episode Transcript
Below are the first few pages of the transcript. The complete transcript is available to Premium subscribers only.
Podcast Interview
Female voice: The Project Management Podcast's feature Interview: Today with Karin Brunnemann, PMP, intercultural expert.
Cornelius Fichtner: Hallo Karin. Herzlich wilkommen zum The Project Management Podcast™!
Karin Brunnemann: Hallo, Cornelius!
Cornelius Fichtner: [German] Very happy that you are here today talking to us about intercultural project management challenges and benefits. So let's start with the most obvious question here because intercultural project management, always about culture. What is culture?
Karin Brunnemann: Culture is not only what we usually perceive as culture about nationality or race or ethnicity. It includes vast categories of other things such as for example, gender or the position you have in the company if you are a CEO or an accountant, the education you have, which interest you have, demographic factors play a very large role not in that it makes a big difference if you're 50 or 52 years old but for example if you are a native or just an immigrant, then there are many, many more aspects that compose a person's culture.
Cornelius Fichtner: Right! Basically, that means that every project has to deal with culture.
Karin Brunnemann: Absolutely, yes.
Cornelius Fichtner: Alright! There are some myths about culture and what people think about these. You have done a presentation on this and we are basing this interview on that presentation that you did for the PMI Slovakia Chapter and the PMI Austria Chapter.
Here we have four of those myths and mistakes. I'd like to read those to you then you can give your thoughts about why these are myths and why they are wrong. So one myth: "People from my country have the same culture. People from other countries have a different culture."
Karin Brunnemann: Right! It might the first hand that we think if somebody looks different, if they are dressed different, if they eat different food that they are more different than the people who live around us.
For example, if I look back to my own childhood, I grew up with my parent's neighbor's daughter. She was my age. We played together. We went to school together. And I have now many more things in common with a random software developer from Bangladesh than with this girl I grew up with. Because we went on different paths.
Cornelius Fichtner: Right! The second myth here is "Culture is only about nationality or race."
Karin Brunnemann: Yeah, right! We have already touched a bit on that. There are so many more things connected to culture than just if you're a Swiss and I am German.
Cornelius Fichtner: The next myth we have is "Learning the do's and taboos of a country or region is sufficient preparation for working internationally."
Karin Brunnemann: Yeah! We see a lot of these cultural or cross-cultural, intercultural trainings offer that teach you that it's not a good habit to blow your nose in Japan. While this is very important in general, it is not sufficient. There is much more to this, much deeper understanding that is required for successful intercultural management than just these do's and taboos. They are important though.
Cornelius Fichtner: Right! And lastly, I've heard this so many times: "You should just adapt to the other cultures.'
Karin Brunnemann: Right! Imagine the situation, you're American. Well, you have an American passport now at least, you want to enter business negotiations with a Chinese person. The Chinese learns about American culture. You learn about Chinese culture. The Chinese is sitting in the meeting behaving like an American. You are sitting there behaving like a Chinese. I think it makes it quite clear that this won't work.
Of course, there are situations where it is a bit like that. If you have a customer in China and you go to China for a business meeting. Everybody else is Chinese. Then yes, it makes sense to adapt to a certain extent to that culture. Well, it's the Holy Grail but you learn and you adapt to the other culture.
Cornelius Fichtner: Alright! What would you say is the single biggest mistake then that somebody can make in an intercultural encounter?
Above are the first few pages of the transcript. The complete PDF transcript is available to Premium subscribers only.
Last updated on .
Hits: 25335