Episode 248: Big Agile: It's Not Just for Small Projects Anymore (Free)
This episode is sponsored by The Agile PrepCast for The PMI-ACP Exam: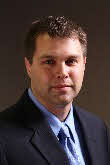 This interview with Jesse Fewell was recorded at the PMI Global Congress 2013 North America in New Orleans.
One of the stereotypes for agile approaches is that they only work for small projects. Ten or 15 years ago, that might have been the case, but things are vastly different today.
In this interview with Jesse Fewell (http://jessefewell.com/) we discuss how Agile techniques now are used as part of day-to-day project operations, from the largest telecom in Europe to the largest DotCom in the United Kingdom. But how does self-organization work for a thousand people? How can you possibly run a large program without any documentation or architecture? Jesse Fewell gives us the answers by looking at recent trends as well as actionable tips for growing out of small agile to big agile.
Episode Transcript
Below are the first few pages of the transcript. The complete transcript is available to Premium subscribers only.
Podcast Introduction
Cornelius Fichtner: Welcome back everybody to the PMI Global Congress 2013 here in New Orleans. Jesse Fewell is with me.
Podcast Interview
Cornelius Fichtner: Hello Jesse!
Jesse Fewell: Hello!
Cornelius Fichtner: And you will be speaking tomorrow on the topic of "Big Agile: It's Not Just for Small Projects Anymore". Why is it not just for small projects anymore?
Jesse Fewell: Well, it's becoming mainstream. I would say that in the 12 years since the formalization of the Agile movement with the Agile manifesto, what was originally considered to be a group of rebellious trend buckers developing a set of practices for their own niche situations has moved from the innovator stage to the early adapter stage and now very deeply into the early majority where the vast majority of global 1000 companies are absolutely using Agile methods somewhere within their organization.
I would say, just about single one of the large organizations that I've talked to whether they're based in the US, the UK or in the east are very much using some of these methods in a variety of different capacities including what's most interesting is the trend for larger programs, larger projects, larger initiatives that are trying to use these methods to achieve results.
Cornelius Fichtner: Okay! I'm a small company. We use Agile internally because we're a small company. Of course our projects are small in size so my experience with large Agile projects is absolutely zero. You're going to have to guide me through this.
Jesse Fewell: Okay.
Cornelius Fichtner: The first thought that I have is: 'Wait a minute.' We're talking about it's not just for small projects anymore. Usually Agile teams are small and nimble. So we're talking 5, 7, 10 people maximum, right?
Jesse Fewell: That's correct!
Cornelius Fichtner: How am I going to have a large project with 5 to 10 people?
Jesse Fewell: By having more teams. The sweet spot for teams based on management science and research is that magic number of 7 plus or minus 2. That's the number of nodes in the system where you have the subtle point between too many nodes in the system, too many arts of communication versus not enough skills that you bring to the table in order to get something meaningful done out of a team. So if I have a project of 700 people and the sweet spot is 7 plus or minus 2 people on each team, then I'm going to have a hundred teams.
Cornelius Fichtner: Oh okay! Sounds like an administrative nightmare!
Jesse Fewell: It absolutely is and it's for that reason that we find that the larger the program, the larger the organization that tries to implement methods, the harder it is. Interestingly enough, the harder it is, the more important it is because the larger the organization, the more difficult it is to turn on a dime, to pivot - to borrow the Lean Startup terminology.
What we're seeing in the modern global economy, companies like Microsoft for example are they're complacent. They are ready to move forward without the status quo. GE Healthcare and GE Energy famously have said: "We don't want to be that kind of large company." So they've announced that they're doing a wholesale adaption of Agile methods top to bottom because they know to need to pivot in order to remain competitive and relevant in a very fast phase global economy.
Cornelius Fichtner: So what's the big secret there? How do you manage a hundred teams of 7? I mean I have a hard time managing one team of 7, right? If I have to scale this up, there has to out of the 700 people, you probably have what, 10% of people just focusing on managing the other team?
Jesse Fewell: One of the things that we're finding is that 'big' is different for everybody. I was talking to a friend of mine at Lockheed Martin who is responsible for trying to implement Agile methods consistently across all of their contracts and projects: But what you find is that organization and others like it are a series of mid-sized programs. Very, very many mid-sized programs all running pseudo-independently that need to have a consistent set of governance across them in order to retain their corporate certifications and qualifications.
Another company that I've worked with directly applies wireless where they have a large IT organization that takes requirements from a very large product management organization which also feeds into a very large networking device organization. And so, their problem is that they have work that flows across organizations. Now what we traditionally thought of all the skills being compressed into a single team for that kind of a scenario is just not going to work and so we have to start compressing the work in a different way.
Some of those patterns are different but the commonality across it is that the size of the work has to be smaller. And this is one of the common sense things if you think about, in order to get results faster, the amount the work that you need to produce should be smaller. It takes half the time to get half the requirements done even if you're inside little organizations. So those are some of the considerations when you start looking at large, large, stop and think about what 'large' actually means in a given context.
Cornelius Fichtner: Okay. When I heard previously people talk about scaling Agile to the enterprise, there was always some kind of a mix between traditional Waterfall-like approaches more on a higher level, maybe on the program or even on the portfolio level, we're doing this in the old traditional way and we're managing things up here still in the plan it out and do it over a long time and then implement it. And then the individual projects are run at the lowest level using Agile teams. But at the top, we still have the traditional layer. Is that the way to go?
Above are the first few pages of the transcript. The complete PDF transcript is available to Premium subscribers only.
Last updated on .
Hits: 17733