Episode 251: Project Management Converts Ideas into Sustainable Reality (Free)
This episode is sponsored by The Agile PrepCast for The PMI-ACP Exam: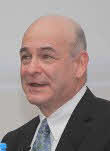 This interview with Rich Maltzman was recorded at the PMI Global Congress 2013 North America in New Orleans.
Regardless of one's opinions on green business and climate change, enterprises are now putting significant effort into achieving sustainability goals. Project management is the "business end" of business. In our interview with Rich Maltzman (http://www.earthpm.com/) we learn that we project managers must embrace our role in transforming our organizations to meet these goals in a larger "enterprise" sense.
We begin by looking at a definition of "sustainable", why sustainability should really be addressed on a program/portfolio level, how Rich and his co-presenter David Shirley "reinvented the wheel" for sustainability and of course we close with lots of good recommendations on how you will be able to integrate sustainability on your projects starting today.
Episode Transcript
Below are the first few pages of the transcript. The complete transcript is available to Premium subscribers only.
Podcast Introduction
Cornelius Fichtner: We are back live, well sort of live here at the PMI Global Congress 2013 in New Orleans and with me is Rich Maltzman.
Podcast Interview
Cornelius Fichtner: Hello Rich!
Rich Maltzman: Hello Cornelius. Nice to be here.
Cornelius Fichtner: I believe you have been on The Project Management Podcast™ before. A couple of times, yeah!
Rich Maltzman: A couple of times. It's great to be back.
Cornelius Fichtner: You presented yesterday afternoon on the topic of Project Management Making Ideas into Sustainable Reality and Dave Shirley was your co-presenter. Let's do a definition first of all. Sustainable, what does it mean, sustainable?
Rich Maltzman: Sustainable means the ability to last and we're talking here about lastingness in terms of economics, in terms of people, in terms of ecology. So it's not just about green and saving the planet although that's a part of it. It's about lasting economic benefits, lasting social benefits for whatever project that you're working on and in fact our talk was in the track called Benefits Realization, which I think was a very good home for it.
Cornelius Fichtner: Alright! And how did it go?
Rich Maltzman: It went really well. I wish we had more people attend. I think we had about 40 and no one walked out.
Cornelius Fichtner: So it's good.
Rich Maltzman: In that way, it was sustainable. People sustained their seats and I think their attention and it was a conversation especially towards the end. We really engaged with people and got some good questions so we're very happy.
Cornelius Fichtner: Alright! So how do I make ideas into a sustainable reality?
Rich Maltzman: Well, a lot of the talk was about the definition of success and whether or not success is considered to be long term. As project managers, you can't see my hands here but we tend to put blinders on by definition and for good reason from start to finish --- project start, project finish.
PMI tells us a project has a definitive beginning and end but does mean we don't think about what happens to the product, the deliverable of your project over the long term? We don't think so. In fact, we think we sometimes rob ourselves of risk identification. We rob ourselves of stakeholder identification and all kinds of things that if they're not even identified, no chance to improve them and to get benefits and also fight threats. They come from those.
So that long-term view is a way to bring sustainability thinking inter-project management and that's really our core message --- sustainability thinking in project management doesn't mean that you have to work on your project for 17 years after you've handed off the deliverable. But when I think about what happens 17 years later, that's going to help you.
Cornelius Fichtner: And when we talk about sustainability, we focus more on the product itself.
Rich Maltzman: That's correct, that's correct.
Cornelius Fichtner: I supposed there's also a way to actually have your project management done in a sustainable way but your focus is really more on the product.
Rich Maltzman: Yes. In fact, we introduced a couple of new techniques here, thinking tools. One comes from courtesy of Peter Drucker and you probably heard about "Doing the Right Things the Right Way, Effectiveness and Efficiency." We added a third element to that which is Endurance. So you have Effectiveness, Efficiency and Endurance which means you think about doing things the right way, doing things right but also thinking about them for the longer term.
Cornelius Fichtner: Who should be interested in this topic?
Rich Maltzman: Well that's another interesting point because we're also going to be out at the PMO Symposium in San Diego. We've recently discovered that the message seems to be received better at a program and portfolio level. So by talking in and by saying that, I think I mean the PMO and I've got some experience in that by being involved in a PMO in my main full-time work. So I know that PMO's may have a better, not just appreciation, but a chance to do something about this. Individual project managers tend to be a little cynical that maybe that explains our 40-person attendance.
What can I really do about this? We've got a lot of head shaking when we showed them some specific examples. We gave them an example from Walkers Potato Crisps, a British firm that's now own by Frito-Lay that makes potato chips and you just have to be at the procession to see this because it's kind of an animated that we do about the manufacturing of potato chips. Bottom line, it involves getting water out of the process because of what was happening is that the company was basically shipping water back and forth. When they looked at their process, they found a way to get that water out and make a tastier potato chip and much, much more efficient manufacturing process.
We've got a lot of head shaking there but it's hard to get project managers to buy-in to this because they were already constrained. We have scope. We have quality. We have cost. We have risk. We have time. We don't want another constraint. We sometimes get some strong pushback from people: Why are you giving me yet another constraint? We're trying to tell you "No! It's a benefit. We're helping you show how your product, that project's product have a longer term positive impact on a company and also staying more true to probably which our leaders are saying to world on their websites about their sustainability efforts.
We challenge each individual to go back to their company's web page. Go to the 'About Us' section and look for their commitments to the environment and also look at the photos that are there of butterflies and daisies and windmills and people living in perfect harmony. That's what they're going to be. That's what they're saying and that's fine. But we want people, project managers to take that message back to their projects.
To answer it long, round about where I've answered your question, the right audience of this may be portfolio managers, program managers, PMO officers rather than individual project managers. We have to push both.
Cornelius Fichtner: Alright! Many of our listeners are project managers. They have projects that they are working on. I understand you introduced also a wheel of some kind, right? We talked about this yesterday a bit.
Above are the first few pages of the transcript. The complete PDF transcript is available to Premium subscribers only.
Last updated on .
Hits: 15613