Episode 254: The Real Problem with Your Portfolio is Multitasking (Free)
This episode is sponsored by The Agile PrepCast for The PMI-ACP Exam: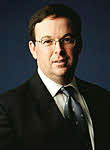 This interview with Jack P. Ferraro was recorded at the PMI Global Congress 2013 North America in New Orleans.
In his congress paper and presentation, Jack P. Ferraro, PMP (http://www.myprojectadvisor.com/ [Update: The web page is no longer available so we removed the link]) argues that due to three, seemingly beneficial policies, some widely accepted project management practices, and the prevailing organizational structure, most businesses that continually share resources across projects experience enough multitasking to cut their productivity in half.
In our interview we look at the root cause of project portfolio underperformance and ways to increase the speed of benefit recognition through improved productivity of portfolio components. We start out by looking at what exactly the problem is with multitasking on your portfolio, why it is still so prevalent, how to double your project throughput and we look at the "What You Can Do" section from Jack's paper that discusses what everyone involved on a project can do in order to help achieve this 100% increase in throughput.
Episode Transcript
Below are the first few pages of the transcript. The complete transcript is available to Premium subscribers only.
Podcast Introduction
Cornelius Fichtner: Hello everyone! We are still at the PMI Global Congress 2013 here in New Orleans and with me today is Jack Ferraro from My Project Adviser.
Podcast Interview
Cornelius Fichtner: Hello Jack!
Jack Ferraro: Hello Cornelius. Good to see you.
Cornelius Fichtner: You had your presentation yesterday and it is titled "The Real Problem with Your Portfolio Multitasking". How did it go?
Jack Ferraro: It went well. We had a good turnout and we were able to present I think some new concepts to the audience.
Cornelius Fichtner: Right. The unfortunate bit you mentioned earlier was it was at 4:45, right?
Jack Ferraro: Yes, late in the day. Everyone were getting ready, anxious to get out to go to the party afterwards.
Cornelius Fichtner: I can imagine. And now, it's early in the morning. You have your coffee. I have my tea and we want to see why multitasking is the big problem here with the portfolio. So what is the problem?
Jack Ferraro: Well, I think the problem really started and what got me interested in this was some research that was done on PMOs. I think the industry knows the challenges PMOs have had over the last several years. I saw a stat today in the conference that after 3 years, 75 of PMOs fail. There has been some more research done that basically shows that from 2006 to 2010, 50% of PMOs failed or closed down.
And one of the biggest challenges that was cited in this research, even from mature PMOs was that only 37% of them actually have a resource management process for optimally estimating and allocating resources, then only 24% of all PMOs. So basically 3 out 4 PMOs do not have an optimal process for estimating and allocating resources and what they cite in the research is that resource conflicts are probably the greatest challenges for PMOs going forward.
So that got me interested and this is something I see every day in the consulting, practice that we run at My Project Adviser is that organizations that share resources across projects and portfolios have tremendous challenge in operating a shared resource system efficiently and there are tools and techniques that we're trying to bring to the community to allow them to more optimally share those resources to improve the throughput of their portfolio.
Cornelius Fichtner: When you say resources, are we talking about human resources or any kind of resources?
Jack Ferraro: Well it's actually both. It's mainly human resources where you have critical resources, subject matter experts that are needed on multiple projects and often times are needed on at the same time on multiple projects and that causes them to start this multitasking working across various projects without completing work, the task that they're working on. However, there's also competing resources for physical resources whether it's systems and environments as well. That is also part of the challenge.
Cornelius Fichtner: Okay. Just to bring everybody onto the same page. What is your definition of multitasking?
Jack Ferraro: That is a great question. First of all, it might be good even to describe what is a task in terms of how we view a task. A task is the work that a subject matter expert...somebody who is working on a project an analyst, a developer, a tester, an engineer, a business analyst. It's the work that they do to create an output that is required by another worker.
See, the idea is that we're thought as in the PMBOK and to our project management training that projects are basically a series of interactions where we're handing off work product throughout the sequence diagram to basically create a product, service or result. So a task punctuated by these interactions and transfers between the subject matter experts. That's how we define the task.
How we define multitasking is when a subject matter expert, a project worker starts to work on a task, however, they are not able to complete that task because they have to stop and work on another task and very often, that is a task from another project, competing projects, competing priorities within organizations. So multitasking nearly always involves tasks from other projects and very often requires workers to go back and forth across tasks from projects several times before they actually complete the output that they require to hand off to the next project worker.
Cornelius Fichtner: Just to make it clear here to everybody. We're not talking about multitasking within your project environment. You know right now, I'm developing then somebody comes over to me and says: 'Hey, can you help me with testing of your code from yesterday?' and you multitask between that but you are developing on project A, somebody comes along and says: 'Oh, you have to stop what you're doing and you have to develop something for project B.' and while you're doing that, someone comes along and says: 'Oh, we need you to develop over here for project C as well.' And then you are jumping between projects and doing tasks on various projects which affects the portfolio, right?
Jack Ferraro: Correct! It certainly happens within projects but the real devastating effect is the competing priorities in a multi-project system where you have competing priorities. That's really where the devastating effects can be measured because you see these entire portfolios of projects, due dates and commitment dates continually slide to the right and executives continually become frustrated because they see their priority projects not move to the right by just days or weeks but often by months and it becomes a very frustrating situation for the executives who are obviously funding these PMOs, funding the resources to manage this and we think this is a major contributor to some of the challenges PMOs face in demonstrating a value.
Cornelius Fichtner: Alright! So that is the problem. Multitasking causes delay not just in one project but throughout the portfolio. What happens when multitasking is removed and are we sure that it's actually that's causing that improvement?
Jack Ferraro: Yes. We've had implementation studies where when multitasking was removed, the throughput of the organization of that portfolio doubled. There's an organization back in 2002 and 2003 when they systematically removed multitasking from their operation. Their number of projects that they were able to get done within a year doubled.
So if you look at that in terms of what accountants or CFOs may look at is that organizations --- PMOs, information technology shops --- where they are sharing resources, it's very often that they are only achieving 50% of the productivity that they're actually able to achieve. So in other words, half of their payroll is essentially going to waste. It's basically going up in flames.
What often happens is when their first inclination is when they try to improve performance, they generally throw more resources at it. They throw more money at it. And it actually makes the problem worse so you can have a structured way and fundamentally change the structure of how the system works to be able to remove multitasking permanently and achieve this which is oftentimes doubling of the increase in productivity.
Cornelius Fichtner: Before we get to how we remove it, let me ask you something different here. Why is multitasking so prevalent in organizations that share resources?
Above are the first few pages of the transcript. The complete PDF transcript is available to Premium subscribers only.
Last updated on .
Hits: 14345