Episode 296: Five PM Competencies to Successfully Drive Strategic Initiatives (Free)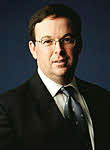 This Interview with Jack Ferraro was recorded at the PMI® Global Congress 2014 in Phoenix, Arizona.
Project leaders are needed to lead and sustain strategic efforts by creating experiences that initiate the transformation of people - starting with themselves - then systems and, ultimately, the organization. The qualities that make the strategic project leader unique are efficiency, customization, foresight, and connectedness.
In our interview Jack Ferraro explains the five competencies that a project leader needs to lead strategic initiatives. These competencies enable building and managing relationships in the organization; using techniques to properly advise executives, sponsors, and stakeholders to increase to executive work efficiency; and driving good decision making that achieves goals that enable organizational strategy. We also discuss the fact that the role of the "traditional" project manager does not exist in many Agile frameworks/methodologies, and how becoming a strategic project leader is an alternative career option for us all.
The strategic project leader requires courage, commitment, and alignment of convictions and purpose to succeed and to fill the talent gap. The interview takes you through the self-directed leadership steps to achieve this alignment and take your first action to begin transforming yourself into strategic project leaders.
Episode Transcript
Below are the first few pages of the transcript. The complete transcript is available to Premium subscribers only.
Podcast Introduction
Cornelius Fichtner:With me today is Jack Ferraro. Welcome back!
Jack Ferraro: Thank you, Cornelius. Great to be here today!
Cornelius Fichtner: Alright! This is not your first congress. In fact, this is what, the 5th, 6th that you're speaking at I think.
Jack Ferraro: Yeah! This is, I think it's my 6th congress. I did a bunch about 5 or 6 years ago and sort of getting back on the speaker circuit the last few years.
Cornelius Fichtner: Yeah. How do you select your topic? Your topic is Five Competencies to Successfully Drive Strategic Initiatives.
Jack Ferraro: That's a good question. My content is always about trying to meet the practitioners where they are and give content that is relevant and hopefully challenge my attendees to maybe think a little bit different. I think my selection process is trying to stay current with what's going on in the industry? What are some of the challenges we're facing? And as practitioner myself, I see this all the time. So what am I running into? How are we dealing with it? How are my fellow practitioners dealing with it? And ultimately, I'm here to try to give a call to action to basically give something that the attendees can act upon.
Cornelius Fichtner: And once you selected your presentation topic, I believe you have to submit it to PMI, right? And they review it and then it gets approved or disapproved. How does that work?
Jack Ferraro: Yeah, typically about 6 months or 7 months before an event like this, PMI has a call for presentations. So you go to their website. You complete a profile and you can submit your presentation and there's a web form that you complete with your title, your content, your abstract, some references and it goes into a bucket and there's an evaluation process where PMI looks at what they want to convey. What are the focus areas that they want to have in their congresses and they go through and select the presenters. So I've been very fortunate to have been selected numerous times.
Cornelius Fichtner: Your presentation is Five Competencies to Successfully Drive Strategic Initiatives. Let's just briefly list them. What are the 5 competencies? We'll get into the details later on. But let's just name them.
Jack Ferraro: Sure, very simple. We start out if you want to construct the pyramid in your head at the bottom of the pyramid, the base of the pyramid, we have our project management knowledge skills and experience. The idea is that our knowledge we have to acquire knowledge to enhance our skills and we have to take those skills and execute them so we can drive learning experiences as practitioners.
We have subject matter expertise which is understanding our customer or application area that we're in and knowing something about our customer.
We have trust-based relationships as the third one, and consultative leadership and courage are the five.
Cornelius Fichtner: Okay! Why are these important to our listeners? What will they get out of our conversation?
Jack Ferraro: My goal has been to provide a framework, an actionable framework that they can bring in to each project to say here are the competencies that I need to continue to build not just for me as a practitioner but for each specific project. How do I continue to build these competencies and use them to drive organizational change and drive value into our organizations?
Cornelius Fichtner: Alright! And with that out of the way, we are going to take a turn to the left-hand side and take a step back and go into the direction that nobody probably expected. Let's go back to 2007 to the presentation that you gave at the Global Congress then. What prediction did you make at that time?
Jack Ferraro: Well thanks for bringing that up. I was doing some research in preparing for this presentation and I went back and looked at some of my previous presentations. Back in 2007 before the recession hit, things were pretty good in the project management landscape. Companies were putting a lot of money into project management, into methodologies, into PMOs. PMP® certifications were growing at a rapid rate. It was a pretty healthy time for us in an industry. And I decided to say, you know, even it was a healthy time, I challenged my attendees of that presentation to redefine themselves as a critical part of their organization. And if we fail to do that, I basically said: "If we don't redefine ourselves, somebody else will redefine ourselves." And I think some of that has happened over the last few years.
Cornelius Fichtner: How has that happened?
Jack Ferraro: Well, as we have come out of the recession and there has been a recovery, a lot of the industries are starting to recover. Not all of them but IT generally has done well, software development, anything to do with digital media has done really well if you look at the statistics and a lot of our practitioners who are practicing in those areas. And I think what has really happened or what may be sort of the elephant in the room for a lot of practitioners is Agile has emerged as really sort of the dominant methodology in a lot of our organizations.
We started to essentially lose control of some of the terms. We have user stories that replace work breakdown structures. We have affinity estimating that have replaced our top-down or bottom-up or 3-point estimates. We have Scrum Masters. 'Where is the role of the project manager in all of these?' I think a lot of people are wrestling with.
Cornelius Fichtner: Right. So you're saying in 2007, you predicted, we have to redefine ourselves otherwise someone else will redefine us for us. Now Agile has arrived and they have redefined us. What exactly have they done to the project manager role?
Jack Ferraro: They have redefined us and they have redefined us in a way where I think for lack of a better term, I think they've kicked us to the side.
Cornelius Fichtner: Is that a good thing or a bad thing?
Above are the first few pages of the transcript. The complete PDF transcript is available to Premium subscribers only.
Last updated on .
Hits: 26770