Episode 306: A Project Using Building Information Modeling (Free)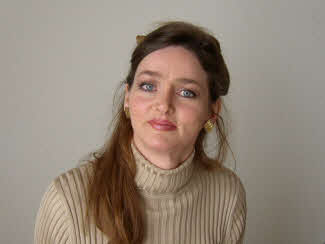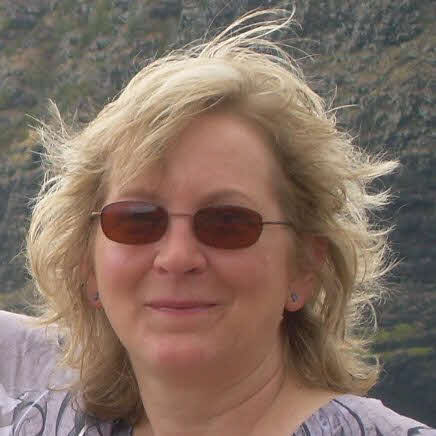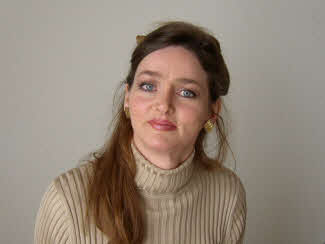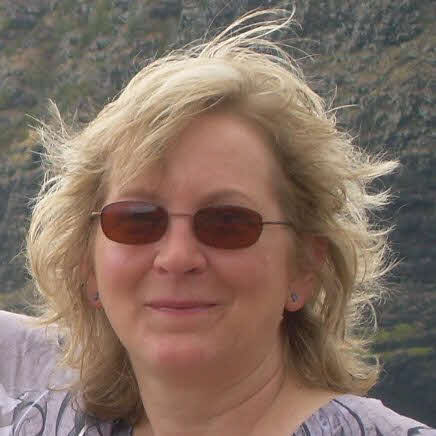 This interview with Joy Gumz (www.projectauditors.com) and Pam Welty was recorded at the PMI Global Congress 2014 in Phoenix, Arizona.
This interview is based on the case study presentation "Managing the Devilish Details: A Case Study on Using BIM". In both the presentation and our interview Joy Gumz and Pam Welty discuss how BIM is being used during the design and construction of an office building in San Francisco, California.
We review what BIM is (according to the BIM Handbook it is "a modeling technology and associated set of processes to produce, communicate, and analyze building models"), we hear how it was used during design and construction, and we discuss why BIM was a major factor in the overwhelming success of the project.
We recommend that you watch the Bim In Action Video before listening to this interview because BIM is a very visual approach. And by spending 2 minutes to watch the video first you will have a better understanding of what BIM can do.
Episode Transcript
Below are the first few pages of the transcript. The complete transcript is available to Premium subscribers only.
Podcast Introduction
Cornelius Fichtner: Hello everyone! I have a few words for you before we get going today. The interview you are about to hear is on the concept of BIM, which is Building Information Modeling.
What I didn't realize before the interview is the fact that in order to really understand the concept of BIM, you really need to see BIM in action preferably via a software that translates the BIM concepts into a visual representation of the building that you can virtually walk through.
And then after we had completed the interview recording, Pam and Joy did exactly that for me. They showed me BIM in action and that is when the penny dropped for me personally. Once I saw it, I knew what BIM does and how powerful it is.
So in order to give you a better experience and understanding, we have a short 2-minute video that goes along with this Podcast. The video is an actual live session recording where the project manager points out one area in the building to the customer where some duct work and pipes are clashing. There is just no way that you can build it in that way.
And because they used BIM and used this visual modeling, they were able to detect this clash through the software. Otherwise, the clash would only have been noticed during construction at the building site when suddenly things wouldn't fit together.
My recommendation to you is therefore watch that video first. Spend 2 minutes to get a feeling for what BIM can look like in action and then come back here to listen to the interview.
And with that out of the way, let's start today's show.
Podcast Interview
Cornelius Fichtner:You are listening to The Project Management Podcast™ at www.pm-podcast.com and one final time, we are coming to you from the PMI Global Congress 2014 in Phoenix, Arizona.
And with me right now are 2 presenters. We have Joy Gumz on my left and Pam Welty on my right. Hello, Joy!
Joy Gumz: Hi, Cornelius!
Cornelius Fichtner: And of course, hello, Pam.
Pam Welty: Hi, Cornelius!
Cornelius Fichtner: And we're doing this with my handheld microphone, something I haven't done all congress long. So if I drop it, you will know it at home.
So ladies, the presentation title that you have was Managing the Devilish Details - A Case Study on Using BIM, Building Information Modeling. Before we get into the presentation, Joy, how does presenting and preparing as a team differ from doing this solo?
Joy Gumz: Well it differs because you are collaborating with another person and you're always going back and forth with your colleague on ideas or deadlines making sure you can meet things. It's not just you focused face down working. You're collaborating.
Cornelius Fichtner: Pam, do you think it was easier or harder because you know you have to do less when there's a team versus 'I'm doing my own presentation'?
Pam Welty: I think that doing less is not really less because you end up doing more in the end because you do spend a lot of time collaborating. So although you split up the work 50/50, at the end of the day, it's a lot more in the collaboration side.
Cornelius Fichtner: Okay. Joy, what are our listeners going to learn from our conversation today?
Joy Gumz: Well, the key thing is using BIM to manage project complexity and to use visualization. Visualization helps you collaborate better and at the end of the day, results in a better project outcome. And some of the concepts in the paper and presentation can be used in industries other than construction like aerospace and quite frankly even in IT systems where visualization should be used more often.
Cornelius Fichtner: Can you give us the 20-second rundown of what BIM is? I know it's building information modeling but that's about all I know.
Joy Gumz: Well the 20-second definition might be related to Charles Eastman's definition. He wrote the BIM handbook. It would be 'object modeling using parametrics and that's the theoretical. However, let my colleague…
Cornelius Fichtner: Yeah, I was just going to say, Pam, can you translate that for us please?
Pam Welty: You know the video game when you walk up to a video game and you see how the building is? That is BIM. It's an artificial building in a model but it's in real life.
Cornelius Fichtner: Okay! So basically a video game of a building I'm going to construct.
Pam Welty: Yes! And the nice part is that when you have a video game of a building that you're going to construct, you can also deconstruct it and reconstruct it again and it's all building it in a video before you actually build it in the ground.
Cornelius Fichtner: Alright then, Joy, the title starts out with "Managing the Devilish Details". What devilish details are we talking about here?
Joy Gumz: The average construction project has about 420 companies involved. It has over 800 people. You've got over 56,000 documents. It's really information overload. BIM helps you make sense of this and helps you visualize avoiding problems and building the building before you actually build it in the ground.
Cornelius Fichtner: Okay! Let's take a look at the construction industry here, the context within which BIM is actually being used. Tell us a little bit about the construction industry because I have to admit I don't know anything about the construction industry and I assume many of our listeners are in the same boat.
Joy Gumz: Well the construction industry in the US has started using BIM several years ago and in fact Swinerton Builders is a leader in this. The industry itself is adapting BIM in the US at I would say the more advanced builders --- Swinerton, McCarthy, --- however, it's not that everyone is using building information modeling yet.
The construction industry, time is money. The faster you can do it, the fewer mistakes that you make, the higher quality product that you can give, the more competitive your construction company will be.
Cornelius Fichtner: And that's where BIM comes in and helps?
Joy Gumz: BIM helps eliminate problems before they happen and this is huge. It can also help the owner understand better what is being designed. It helps the contractor avoid clashes in the field. It helps reduce the amount of travel time because people can collaborate better. All of these can be huge.
Cornelius Fichtner: Your presentation was set up as a case study, Pam. So tell us a little bit about the project that you chose for the case study - cost, schedule, stakeholders, the usual sort of data points that we want to know about a project?
Above are the first few pages of the transcript. The complete PDF transcript is available to Premium subscribers only.
Last updated on .
Hits: 15355