This episode is sponsored by The Agile PrepCast. Earn 37 PDUs::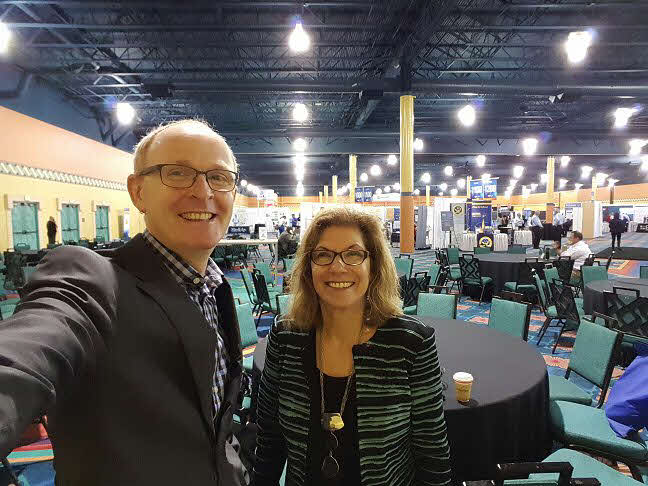 Cornelius Fichtner and Elizabeth Larson
This interview with Elizabeth Larson was recorded at the 2015 PMI® Global Congress in Orlando, Florida. We discuss her paper and presentation "I Don't Have Time to Innovate: I'm Too Busy Doing Business Analysis" (Co-written with Richard Larson). Here is the paper's abstract:
Everyone seems to be talking about the importance of organizational innovation, as well as what it means for practitioners of business analysis. Are business analysis and innovation even compatible? This paper answers this question affirmatively: yes, they are. But what is innovation and how can business analysis practitioners help organizations innovate? Innovation may include process improvement as some have suggested. It also may include doing root cause analysis to identify problems and then finding solutions to those problems as others have claimed. And it can certainly include doing projects agilely, changing the features of the product being built as needs become known.

However, although each of these is an important factor in developing creative solutions, each by itself is probably not enough. Innovation requires us not only to spot all manner of opportunities, but also to use our influencing skills to convince the organization to seize them.