This episode is sponsored by The Agile PrepCast. Earn 37 PDUs::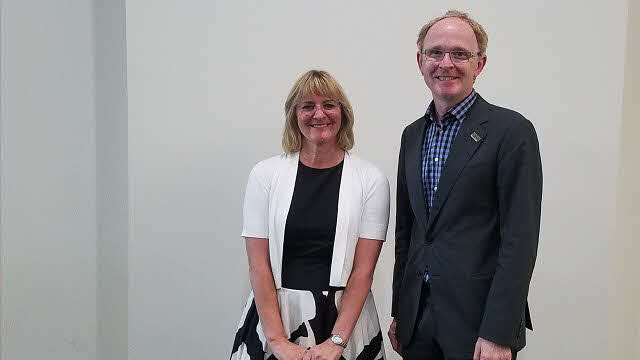 Cyndi Snyder Dionisio and Cornelius Fichtner
This interview with Cyndi Snyder Dionisio was recorded at the 2016 PMI® Global Congress in San Diego, California. We discuss her presentation "PMBOK® Guide -- Sixth Edition: Preview of Coming Attractions". Here is the session description:
A Guide to the Project Management Body of Knowledge (PMBOK® Guide) is being updated as we speak, and the Sixth Edition will soon be published. This session provides insights into the new edition, including a peek at a new chapter on the role of the project manager. For each Knowledge Area, there are new sections describing key concepts, emerging trends, and tailoring considerations, as well as updates to ensure the PMBOK® Guide remains relevant to most projects, most of the time. Come and find out what to expect!
Cyndi was the chair of the team that worked on updating the guide and in her presentation (as well as in this interview) she introduces us to the publication timeline as well as many of the changes that are coming our way. This was of particular interest to me professionally, because the guide is a central text that we use in our PMP certification training for our students.
More About PMBOK 6
If you would you like to know more about what's coming in the new version, when and how it will be released and when the PMP exam will change to the new standard, then please click to visit our PMBOK 6 article.