Preparing for your Project Management Professional (PMP)® Exam? Try PMP exam prep on your phone, tablet or PC: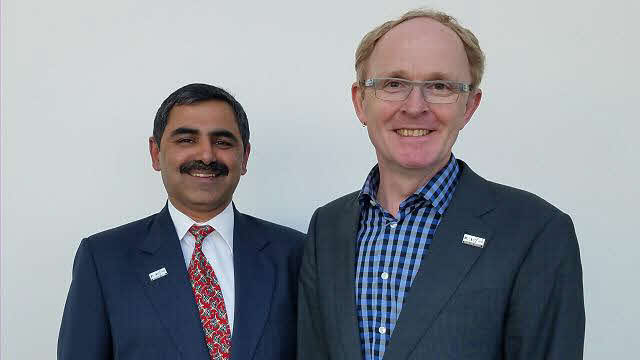 Suketu Nagrecha and Cornelius Fichtner
The Project Management Institute (PMI)® Educational Foundation is a charitable nonprofit organization, with the mission to inspire and empower people to realize their potential and transform their lives and their communities through the use of project management knowledge. This interview with Suketu Nagrecha, PMIEF Chair, was recorded at the 2016 PMI Global Congress in San Diego, California. We discuss:
The history of PMIEF
How PMIEF can help you with
- Scholarships
- Grants
- Awards
How you can apply for a scholarship, grant, or award
How your or your employer can become a PMIEF donor
And we'll hear a story from a project manager whom PMIEF helped in his career
Full disclosure: My own company is a PMIEF donor and offers certification scholarships. If you are thinking of earning a PMI scholarship but lack the means to do so then please visit https://www.project-management-prepcast.com/scholarships to learn how to apply.