Get PMI Agile Cerfified Practitioner (PMI-ACP)® Training on your phone: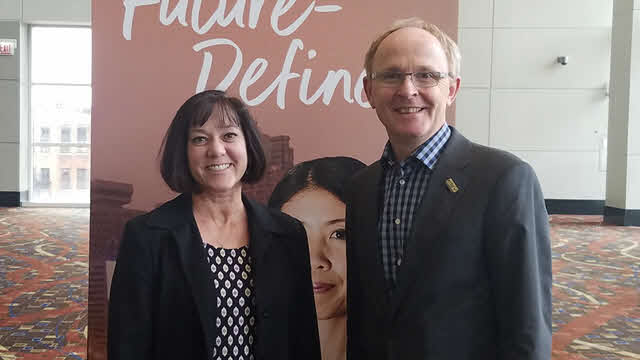 Betsy Stockdale and Cornelius Fichtner
In agile, technically anyone can write user stories. Sounds easy, right?
However, many people really do not have a good understanding of how to write high-quality stories or effectively manage the product backlog. In this interview you will learn about the full life cycle of agile requirements, including how to use visual models at each step of the iterative process.
This interview with Betsy Stockdale (LinkedIn Profile) was recorded at the inspiring Project Management Institute (PMI)® Global Conference 2017 in Chicago, Illinois.
We explain the life cycle of agile requirements and how to use visual models to identify epics and user stories, and how to write testable acceptance criteria using a variety of techniques. Those currently working on their PMI-ACP training will find this interview valuable for their general understanding of Agile approaches.