Project Management Professional (PMP)® Training on your mobile device: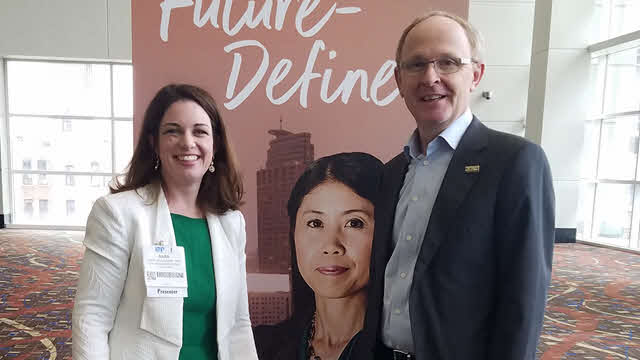 Sara Gallagher and Cornelius Fichtner
A large number of projects these days rely on virtual teams. This means that we project managers must master how we communicate in a virtual setting in order to properly lead our teams. But how do you build trust as a leader if nobody can actually see you?
This interview with Sara Gallagher (LinkedIn Profile) was recorded at the awe-inspiring Project Management Institute (PMI)® Global Conference 2017 in Chicago, Illinois. It is based on her presentation "You Can Trust Me: Communicating When Nobody Can See Your Face" and explores tools and techniques project leaders can apply to improve communication and convey trust even in digital and virtual settings. Here is what Sara wrote about her presentation:
Trust is essential to effective communication across your team and your stakeholders - but how can you communicate trust when no one can see your face? This engaging session will examine how the four cores of trust are impacted in a digital, global communication environment. Participants will be given the opportunity to immediately apply what they've learned to improve communication across their teams.