Getting Started with The PM Podcast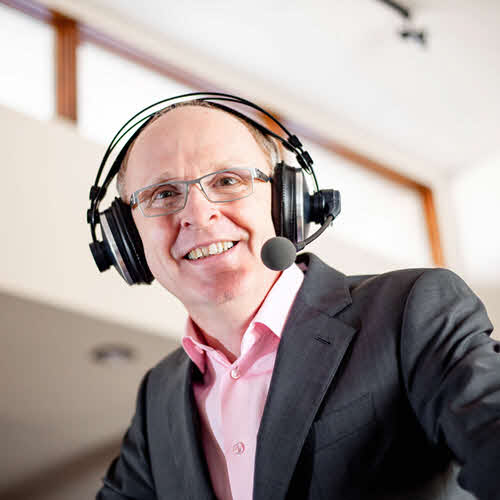 Hello and welcome to The Project Management Podcast. If you are a project manager looking for advice to successfully manage and lead your projects, you're in the right place.
The PM Podcast is for both beginners and experts. We interview project managers from around the world to learn what makes them successful, so that you can apply their lessons to your own projects and copy their success. Leading projects isn't easy -- our advice helps!
If you are just getting started with The Project Management Podcast, please read through this page for the basics. Below is a guide that will help you get around the website.
Subscribe to The PM Podcast
We offer both a Free and Premium (paid) subscription. Start with the free one first:
Free Subscription
Access the ten latest episodes:
Premium Subscription
Access all episodes:
If you do not want to subscribe, no problem! All free episodes can be played directly from the website. So just browse to any free episode and click the 'Play' button.
Recommended Episodes
Here are some of our best interviews to get you started. Click on a category of interest:
The PM Podfather
Cornelius is undoubtedly the podfather of all project management podcasts. I have been listening to the PM Podcast since Feb, 2007 and as a result I have learned all kinds of things about project management. His interviews are informative and Cornelius definitely knows his subject.
Earn 60 Free PDUs
Do you have a project management certification like the Project Management Professional (PMP)®? If yes, then every PM Podcast interview you listen to will earn you PDUs. Totally free:
Earn Even More PDUs
Cornelius Fichtner has also developed the following PDU products for certified PMPs:
Please note that The PM Podcast is not intended to help you prepare for the Project Management Professional (PMP)® exam. Please visit The PM PrepCast for our PMP Exam preparation course.
The PM Podcast Newsletter
By subscribing to our newsletter, you get 12 chances of winning a one-year subscription to The Premium PM Podcast (worth $59.99). We draw 12 winners every year! As a subscriber you will also get notified whenever a new episode is published and you can click and listen right from the email.
Join thousands of other subscribers who regularly receive exclusive updates and tips through our newsletter! Subscribe to The PM Podcast Newsletter today!
My PM Mentor
Cornelius has been my Project Management mentor, without even knowing, since his first PM Podcast episode in August 2005. His enthusiasm, passion, and determination to continue his mission, inspired me, 10 thousand kilometers away, to advance in my career, from a "plain" project manager to PMP and then to Vice-President in Romanian PMI Chapter.
Need Help?
We have tutorial videos on YouTube and answers to Frequently Asked Questions in our help desk:
Resources you might need
And finally, we have this...
If you have any personal questions at all, please do not hesitate to get in touch. We will be delighted to help you in whatever way we can. Head over to our Facebook page now and say hi, or leave a comment below!
Until Next Time, Cornelius Fichtner, PMP, CSM Host of The PM Podcast
P.S. If you have found this page helpful, please click on your preferred 'LIKE' button below. Thanks!