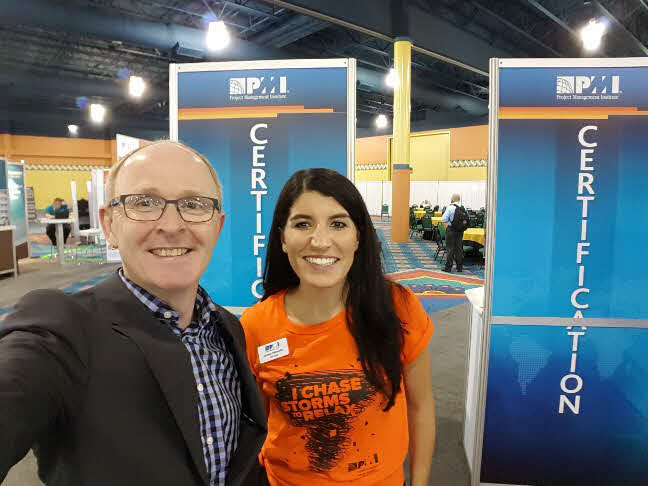 Cornelius Fichtner and Simona Fallavollita
Are you studying for your PMP Exam, and did you know that the exam is changing soon? And maybe you are wondering about one of the following questions:
Why is the PMP exam changing in 2016?
Wait... wasn't it supposed to change in 2015?!
So when exactly is the PMP exam changing?
What exactly is changing with the PMP exam?
Do I have to study new topics?
Is there a new PMBOK® Guide?
Are my study materials still OK after the PMP exam changes?
We have the answers to these and many more questions about the upcoming changes.
This interview with Simona Fallavollita (Program Manager, PMI) was recorded at the 2015 Global Congress in Orlando, Florida. We review the upcoming PMP exam changes, how this affects training companies, what PMP students can do to prepare for this change, and look at some of the detailed changes that are coming to the PMP exam early next year.
Spoiler alert: The PMP exam changes were originally scheduled to go into effect in 2015 but were later moved to early 2016 for scheduling reasons, and no there is NO new PMBOK Guide.