Episode 056: The Boeing C17 Single Line Project
Download the C17 Single Line PDF Presentation by clicking here.
This episode is sponsored by: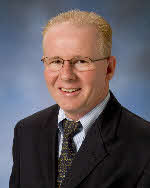 Tim Covington, PMP, was the Project Manager of the Boeing C17 Single Line Project, the largest lean manufacturing project ever attempted on the C17 Program. In today's interview of The Project Management Podcast™ we explore this large project. We discuss the goals and challenges involved, the success factors that enabled Tim and his core team to successfully deliver the project, the awards the project has won and Tim's tips to project managers who are embarking on similarly large projects. And just to break from our usual routine, we asked Tim not 10, but 11 final questions. We also continue our book giveaway of Quentin Fleming's book "Project Procurement Management" and we answer a listener question from our voice mail line.
Last updated on .
Hits: 25814