Special: The PMO Podcast Episode 100
This episode is sponsored by: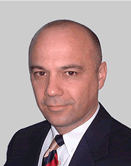 This week, The Project Management Podcast™ proudly presents to you the 100th episode of The PMO Podcast™ , which is produced by Mark Perry from BOT International. Here is what Mark writes about the episode:
The PMO Podcast™ Featured Story
This week The PMO Podcast™ Featured Story presents, "Project Portfolio Management Deployment Guidelines, an interview with Dr. Ginger Levin", presented by Mark Perry, host of The PMO Podcast™. Is your organization considering implementing project portfolio management or refreshing its approach to PPM? Dr. Ginger Levin provides deployment guidelines for PPM, insights, and ideas helpful and applicable to just about any organization seeking to manage project portfolios.

The PMO Podcast™ Points Memo
The PMO Podcast Points Memo suggests, "It's not luck." Whether a competitor in sports, a leader of a business, or a head of a PMO, success or lack there of is seldom an act of chance. It takes a lot of work and no sooner do you get things going well, than you are faced with change and the need to refine that which you have just spent quite a bit of time and effort defining in the first place.

The PMO Podcast™ Mailbag
The PMO Podcast Mailbag provides the ninth in a series of ten tips for setting up a PMO.
Last updated on .
Hits: 19935