Episode 080: Ron Holohan on studying for and passing the PMP® Exam
This episode is sponsored by: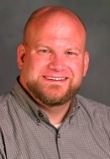 Are you currently studying for the PMP Exam? Wouldn't it be great if you could listen to someone who just recently passed their PMP Exam talk about it? You can! Today's episode of The Project Management Podcast™ features an Interview with Ron Holohan who just recently passed his exam. In today's episode we learn how he studied, what he would do differently if he had to do it again, his recommendations for all those among you who are currently studying for the exam and many other golden nuggets of information from and about the PMP Exam. We also have 3 helpful resources to support you in your PMP Studies.
Podcast Episodes About PMP, PMP Lessons Learned
Last updated on .
Hits: 15680