Episode 093: Lean Six Sigma Overview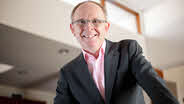 Lean Six Sigma is a business improvement methodology which combines tools from both Lean Manufacturing and Six Sigma. Lean manufacturing focuses on speed and traditional Six Sigma focuses on quality. By combining the two, the result is better quality faster. I recently had the opportunity to attend a one week seminar on the Lean Six Sigma methodology from my employer. In this episode I will give you an overview of what I took away, we will talk about the acronyms DMAIC, DIRFT and SWIM and I will give you my conclusion of what I feel is important about Lean Six Sigma.
And here are the winners who each won a copy of Brian Irwin's book Managing Politics and Conflict in Projects: Alfredo A. Guillen (Premium Podcast Subscriber) Karthik Surya (Free Podcast Listener).
Are you using Lean Six Sigma in your daily work? How is it working for you? Where are its weaknesses and strengths? Please leave a comment below.
Last updated on .
Hits: 32723