Episode 098: The Strategic Project Leader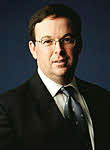 In addition to overseeing projects, today's project managers are expected to provide creative input and use their leadership to create an environment that can respond rather than react to changing parameters. And then there are also these continuously moving objectives and requirements that need to be managed. According to Jack Ferraro, this new landscape calls for a service based project manager, which he discusses in his book titled The Strategic Project Leader.
In our interview with Jack we explore the attitudes and behaviors that define successful leaders, the importance of a service view in project management and most importantly we discuss and give you tools & tips on how to go from being a certified project manager to the point where you are a strategic leader. In this one of our leadership podcasts you'll pick up some actionable advice on how to grow your leadership skills.
Click here to read Jack Ferraro's white paper titled Self Directed Leadership Development (*.PDF)
Our other features: In our Gizmos section we introduce you to Processes On Demand by BOT International, a tool that will help you set up your Project Management Office (PMO) and improve your organization's project management maturity. We announce the winners of the giveaway of Jerry Manas's book Managing the Gray Areas . And we also start a new book giveaway for Jack Ferraro's book The Strategic Project Leader .
Last updated on .
Hits: 29954