Episode 099: Measuring and Managing Project Quality
This episode is sponsored by: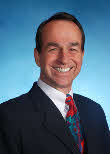 Several Quality-related problems are unique to projects. For one, it is difficult to measure. In fact, often key stakeholders cannot evaluate the true quality of the results until the delivery day, and then it is too late to do anything to resolve gaps. Also projects often produce something new. So there are few standards against which to evaluate "good" results. This means we are faced with the problem of having to measure something that is difficult to define and nobody has seen before. It's a problem. Stacy Goff, president of Project Experts (http://www.projectexperts.com), recently wrote a paper on exactly this issue. We welcome him back on the program to discuss his definition of quality, how using measures and indicators can help, learn about his favorite quality indicator and you'll hear a number of tips from his quality management toolkit, enabling you to measure quality on your projects.
In our Gizmos section we look at Insight Tree and we announce the winners of Jack Ferraro's book The Strategic Project Leader .
Read Stacy's paper titled Measuring and Managing Project Quality (*.pdf)
Last updated on .
Hits: 27117