Episode 103: Improving Project Team Performance (And Their Morale, Too...)
This episode is sponsored by:



[Update: the template website is no longer available, so we removed the link]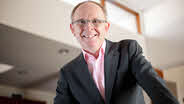 Have you ever had a project that was 7 months late? Today's episode of The Project Management Podcast is such a project. In January of this year, our show host Cornelius Fichtner was on a cruise in the Mexican Riviera. During this cruise he recorded a number of Podcast episodes that were supposed to be published in February. But for some reason, today's episode was forgotten and is now finally being published. In this episode, we focus on improving your project team performance by focusing on the project team members themselves. We have a number of helpful resources (click on the link below) that discuss how you can focus on your team members and we look at a specific example in which Cornelius helped one Podcast listener to support one of his team members and thereby keep a project on track. We are also giving away 2 licenses of the MPMM Project Management Methodology . Listen in to hear how to participate.
Last updated on .
Hits: 17185