Episode 110 Overtime: Review of the PMO Summit 2008
This episode is reserved for subscribers of the Premium Podcast. Learn how to subscribe to the Premium Podcast to access this interview...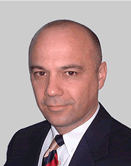 A couple of days ago I returned from the 2008 PMO Summit in Orlando Florida. It was 2 days of excellent presentations that have taught me many new and current concepts of Project Management Offices (PMO) but which have also confirmed much of what I knew.
Mark Perry from The PMO Podcast also participated at the summit. I invited Mark to come on the program and give me his views of what he has learned. So he and I got together to discuss what we have learned from each presentation during the conference.
This is the first of two reviews that I am going to do on the summit. This one with Mark is only for the Premium Subscribers.
Last updated on .
Hits: 12424