Episode 122: Business Driven PMO Setup
This episode is sponsored by: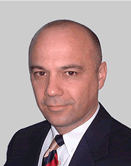 Are you working in a Project Management Office (PMO) or are you currently trying to set one up? Wouldn't it be great if you could read the lessons learned files of over 20 PMO executives and subject matter experts and learn from their experience? We can help you.
In today's episode we welcome Mark Perry (www.botinternational.com) who is the author of the book "Business Driven PMO Setup". In this book, Mark merges his personal experience of working with over hundred PMOs with the knowledge of over 20 PMO experts from around the world. The book challenges various traditional approaches and strategies for the PMO and will show you how to implement a PMO using an extensively proven roadmap that is adaptable to any type or size organization.
And yes… you can of course win one of Mark's books - please listen in to learn how to participate.
Last updated on .
Hits: 20484