Episode 122 Premium: Establishing a PMO Architecture
This episode is reserved for subscribers of the Premium Podcast. Learn how to subscribe to the Premium Podcast to access this interview...
This episode is sponsored by: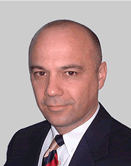 "With the exception of some in the vendor community who have a biased perspective toward their products and some in the community of pundits who simply have an outdated perspective, most contemporarry information technology and Project Management Office (PMO) executives think in terms of architecture, not tools. Tools and applications are important, because they provide individuals and departments with rich feature sets and database-driven capabilities, but it is the architecture that provides integrated information management to the enterprise."
These are Mark Perry's opening words when he discusses the architecture based approach of setting up a PMO in his book "Business Driven PMO Setup". In this second interview Mark and I delve into this chapter of his book and look at the available tools, analyze architecture approaches and most importantly we talk about the components of a solid PMO architecture.
Last updated on .
Hits: 12650