Episode 125: The Green Wave...how ALL projects need to be green
This episode is sponsored by:
How do you assign tasks and track your team's progress? Calls, e-mails and spreadsheets – all that makes you buried in routine work. To get the full insight into projects and save up to 25 hours a month, thousands of managers worldwide use

Wrike

. To try

Wrike

free and get an exclusive, limited-time 25% PMPodcast discount on your one-year subscription, visit www.

wrike

.com. Apply "PMP" as the promo code.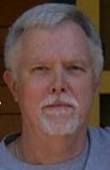 Question: What's green and manages a project?
The answer isn't "Kermit the frog" the answer is "All of us".
At least that is the answer given by Rich Maltzman and David Shirley from www.earthpm.com. David and Rich are two experienced project managers who realized that green is a must because according to PMI, the world will spend 1/5 of its GDP on projects, a hefty $US12 Trillion this year alone.
That's a lot of energy that we put into projects and those projects will use energy, save energy, use resources, and save resources in ways we cannot yet imagine.
That is why they founded www.earthpm.com which is devoted to the intersection of Project Management and "Green" - where green has to do with preventing climate change, preserving resources, and getting things done effectively and efficiently, which should already be flowing in the 'green' blood of any project manager worth their weight in risk registers.
Last updated on .
Hits: 25430