Episode 126 Premium: The 4-Week PMO
This episode is reserved for subscribers of the Premium Podcast. Learn how to subscribe to the Premium Podcast to access this presentation...
This episode is sponsored by:
How do you assign tasks and track your team's progress? Calls, e-mails and spreadsheets – all that makes you buried in routine work. To get the full insight into projects and save up to 25 hours a month, thousands of managers worldwide use

Wrike

. To try

Wrike

free and get an exclusive, limited-time 25% PMPodcast discount on your one-year subscription, visit www.

wrike

.com. Apply "PMP" as the promo code.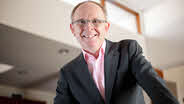 A little earlier this week I had the opportunity to participate in an online webinar from gantthead (http://www.gantthead.com). Mark Perry (from http://www.botinternational.com/pmo-podcasts.html) and I each gave a presentation on a specific topic on setting up a PMO. Mark's presentation discussed constituent and non-constituent focused project management offices, in which he conveyed the message that a PMO which is not focusing on the needs of its customers will eventually fail. And he had a great case study in support of this.
My presentation - the one which you see in this episode - is titled The 4-week PMO. This is a 90 minute presentation, which for the purpose of the online project management webinar was shortened to about 40 minutes. At some point I hope to turn the complete presentation into one of our PM Lectures. But for now, here is my approach that will give you a roadmap that enables you to set up your initial PMO framework in about 4 weeks.
Last updated on .
Hits: 12087