Episode 127: Project Portfolio Management from PMI's Point of View
This episode is sponsored by: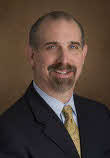 Earlier this week I spent a couple of days in Florida at the Gartner Group's Project Portfolio Management and IT Summit. We were at the beautiful Gaylord Palms Resort in Orlando. Here I had the chance to sit down with Mark Langley who is the PMI's Chief Operating Officer.
In this interview we learn why PMI has sent a delegation to this event, we hear some of the feedback that PMI has received on the recent release of the 2nd editions of The Standard for Program Management and The Standard for Portfolio Management, we discuss the challenges that organizations face in regards to program and portfolio management and of course how PMI can help organizations deal with these challenges.
During our conversation we also touch several times upon the upcoming PMI North American Congress, which will be held coincidentally in the very same convention center where this interview was recorded. I won't be able to be there myself but I strongly recommend that you attend. I have always found PMI Congresses to be a great way to connect to my peers.
Last updated on .
Hits: 18793