Episode 131 PREMIUM: PMO Assessment Tools and Techniques
This episode is reserved for subscribers of the Premium Podcast. Learn how to subscribe to the Premium Podcast to access this presentation...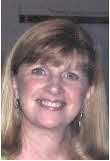 In this second interview with Pat Zornes we are going a lot deeper into PMO Assessments.
In her white paper titled "Accelerating Enterprise Improvement with a PMO Assessment" Pat discusses 7 methods that can be used when performing such a PMO assessment. We look at what these methods are and how to use them.
Pat also recommends that we focus on the Process Life Cycle, Organizational Environment and PM Competency in our PMO as we perform the assessment. Here she'll tell us why we need to assess these and how.
Update: Pat's paper is no longer available for download and we do not have a copy either. So sorry.
Last updated on .
Hits: 12947