Episode 444: What People Really Think About Risk (Free)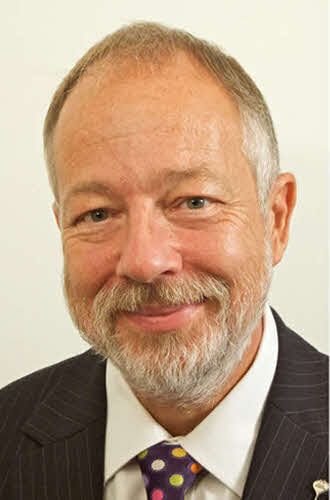 Dr. David Hillson
Definitions are a useful starting point, but what do you really think when you hear the word risk? How does it make you feel? What about related words like "uncertainty," "threat" or "opportunity"? Building on established neurolinguistic theories of word/image association, this session will explore underlying tensions in the way practitioners think and feel about risk. Discover the surprising truth, and compare yourself with your peers. And of course, this episode is relevant to risk management in agile projects as well, just in case you were wondering.
This interview with Dr. David Hillson was recorded at the PMI® Global Conference 2019 in Philadelphia, Pennsylvania, USA. We discuss his research and insights into what you truly think about when you hear the words "risk" and "opportunity" using the Bouba/Kiki Effect. This is the kind of information you won't find in the Practice Standard for Project Risk Management but it's so useful when thinking and talking about risk with project stakeholders.
You will see and understand why it's hard to include opportunities in an integrated risk management process and discover your own underlying perceptions of risk, and the implications for your risk management behavior. The insights will change how you think about risk management critical success factors. Enjoy the episode!


Project Management Professional (PMP)® Exam: PMP Exam prep
Episode Transcript
Below are the first few pages of the transcript. The complete transcript is available to Premium subscribers only.
Podcast Introduction
Cornelius Fichtner: In this episode of The Project Management Podcast™, we learn what project managers really think when they hear the word 'risk."
Podcast
Cornelius Fichtner: Hello and welcome back to The Project Management Podcast™ at www.pm-podcast.com. I am Cornelius Fichtner.
We are coming to you live from the 2019 Project Management Professional (PMI)® Global Conference in Philadelphia. And with me right now is somebody who said: "I'm never going to be attending another PMI Global Conference again."
Hello, David Hillson. Welcome back to the Global Conference!
David Hillson: You proved me a liar the last time. Sorry about that, Cornelius. It's very good to be here, unexpected.
Cornelius Fichtner: Yes! And you are also presenting again. So what brought you back?
David Hillson: Well the last time we spoke, I think was in Rome 2 years ago. And I said it was the last PMI conference that I'll be attending because I was retiring. And so, I said goodbye to all of my friends. It was the end of an era, and I closed it. And then of course, this is the 50th anniversary of the founding of PMI this year, founded in 1969 and I'm a PMI Fellow and PMI had a fete of generosity, which is quite unlike them and made an offer to all the PMI Fellows to invite us to the conference to pay for our flights and our hotels and a free conference place. Well with an offer like that, I couldn't refuse.
Cornelius Fichtner: Yes, absolutely. And for those of you who don't the PMI Fellow is the highest recognition that PMI can give to anyone. Usually there are zero to 1 PMI Fellow's name to every year so this is a very prestigious one.
David Hillson: Well I'm very honored to have it. I was the only person elected as a fellow in 2010. I think we have two new fellows this year coming.
Cornelius Fichtner: Alright! So you're presenting. The title is "What People Really Think About Risk --- Insights from Neurolinguistics." Now I don't have to ask you if you have presented this already because we just came out of the opening session. You'll be doing this on Sunday so tomorrow, what do you expect people will be getting out of it?
David Hillson: Well I haven't presented this before anywhere. This is a world premiere.
Cornelius Fichtner: Oh, world premiere.
David Hillson: I did some research earlier on in this year. So try and understand why people's behavior when coming to manage risk is different from what we say we believe. So there are some kind of misalignment between what we say and what we do when it comes to risk and risk management.
And so, my research was aimed at exposing underlying reasons for that and giving peoples some tools to change it. So what I want them to come away from is an understanding of why they find a particular aspect of the risk process difficult. Although they say they believe it's right, they don't do it in practice and then give them something they can use to change either their belief or their behavior or both.
Cornelius Fichtner: Maybe a quick definition before we get started neurolinguistics, what is it?
David Hillson: Well of course neurolinguistics is a massive topic and I'm just using a few simple neurolinguistic probes to try and expose some aspects of risk. Neurolinguistics is a way to exploring how the mind, the brain responds to words and sounds. So it's a way of mapping with second-hand probes and you can do this directly with functional magnetic resonance imaging, which I don't have access to. So we use remote probes, words, and images, and sounds, and concepts to expose what's happening subconsciously in the brain.
Cornelius Fichtner: Alright! And we also have to acknowledge the fact that your presentation has a lot of images and its visual and you really have to see a large part of the presentation in order to follow along. So we're going to try our best to present this here and talk about it, but to really get the full impact of this, you have to see what David is presenting.
David Hillson: I'm not [implicit] in the neurolinguistic approach, which is images and concepts and sounds. So if you do the sounds and the words, I mean audio, I'm waving my hands around and nobody can see.
Cornelius Fichtner: I can try and explain it as best as we can. In essence, you start the presentation with the look at a survey that you did or someone else did?
Above are the first few pages of the transcript. The complete transcript is available to Premium subscribers only. Please subscribe to our Premium Podcast to receive a PDF transcript.
PDUs: Ways of Working, Project Risk Management