For Project Management Professional (PMP)® Students: PMP Exam Prep :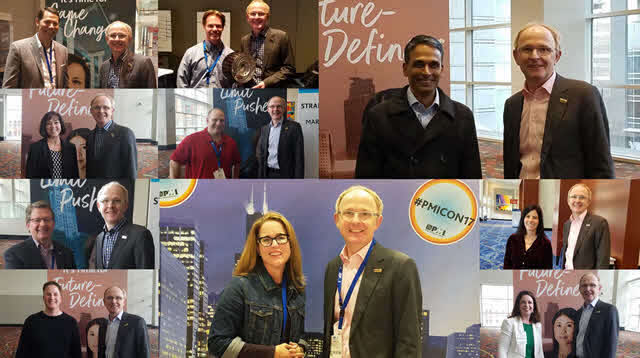 All interview guests
Last year at the Project Management Institute (PMI)® Global Congress 2017 in Chicago, Illinois I recorded about a dozen interviews. They have all been published over the past year and you've probably heard some or all of them. But what you don't know is what happened once each interview was complete.
I pressed the recording button one more time and asked each of my guests the following question: What business management skills are essential for today's project manager if they want to become more and more involved in strategic projects for their organizations?
And today you are going to get all the answers. In one nice mashup. Here are all the presenters in the order you will hear their answers
Andy Kaufmann
Betsy Stockdale
Laszlo Retfalvi
Justin Fraser
Jen Pfaff
Sarah Gallagher
Kim Wasson
Darryl Hahn
Jeff Kissinger
Niraj Kumar
Oh, and spoiler alert... the answer that I received most often was "Flexibility".